International cycling star Emily Kay is the latest role model to become an Ambassador for Sport 4 Life UK.
Emily, who specialises in track cycling and is due to represent Ireland when she competes in the UCI World Championships in Paris in October, hopes to inspire beneficiaries over the coming months.
Activities with Sport 4 Life UK are set to include supporting workshops and sharing experience with youngsters aged 11 to 29 from disadvantaged backgrounds across the region.
Speaking about her appointment, Emily said she wanted to enable others to realise the power of sport to change lives.
"Having seen the work Sport 4 Life UK is doing with young people across the Midlands, I'm delighted to become an Ambassador for this brilliant organisation. I grew up in Bromsgrove and feel a strong affinity with the area and want to help others live a life of achievement through sport.
"I started cycling when I was five and I've learnt so much from sport that has benefited me in my day-to-day life – it helps build confidence and self-esteem, teaches you to take feedback and work as a team. So, what Sport 4 Life UK is doing goes way beyond simply improving football or basketball skills: they're equipping young people with tools that will enable them to navigate the real world with strength and self-belief," she said.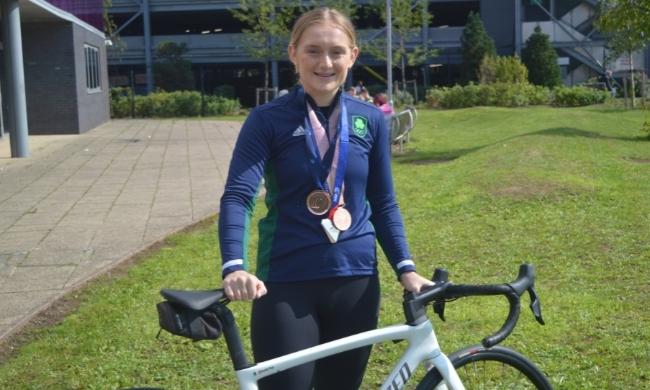 Rob Wells, Head of Business Development at Sport 4 Life UK, added: "We're incredibly grateful to Emily for supporting us as an Ambassador. Our values are strongly aligned and she is living testament to the power of sport to change lives. We're looking forward to working together over the next 12 months to inspire youngsters from disadvantaged backgrounds to join our personal development programmes."
Sport 4 Life UK works with more than 2,000 young people each year from some of the most deprived neighbourhoods across the region. The charity exists to provide sports-themed personal development programmes to young people who are not in education, employment or training.
Emily joins a team of Sport 4 Life UK Ambassadors and Partners which includes 2020-2022 Birmingham Poet Laureate Casey Bailey, Birmingham City University and Willmott Dixon.
Businesses and individuals interested in working with Sport 4 Life UK to support young people should visit our work with us page for further information.