"Digital Poverty is a real barrier for young people to get involved"
By Max McLoughlin, Trustee and Vice Chair.
The world has changed over the last few weeks and all organisations have adapted to the new norms of a CV-19-influenced world, as a Trustee of Sport 4 Life UK I was looking forward to having our first zoom-inspired trustee board meeting and learning about how the organisation has adapted and moved to a remote delivery model.
As always, our meetings are well run and organised; we generally stick to time. Hitesh always makes sure the important topics we need to hear about and the items we need to make decision on get the airtime they deserve. Since the last meeting, an actions log has been introduced, this will help track our progress against matters arising.
It was good to hear about the welfare of the staff team at Sport 4 Life is being supported whether through online staff huddles, the ubiquitous online pub quiz or by encouraging them to get involved via social media challenges.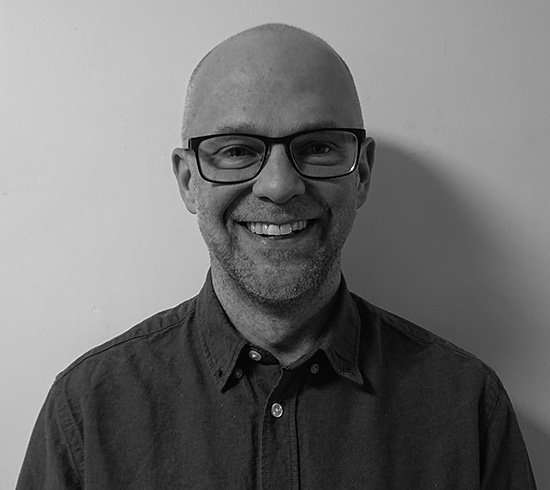 New arrival and a goodbye
We welcomed a new member to the board, Mundeep Johal, who comes with a wealth of experience in terms of finances. Mundeep said of joining the board: "Having spent my entire career working in corporate roles, I'm thrilled to have joined the Sport 4 Life Trustee Board. My 20 years plus experience in finance will enable me to support the organisation from an accounting perspective, and I look forward to working with the S4L team. I'm particularly excited to be working for an organisation that is passionate about changing the lives of young people, which will provide me an opportunity to give something back to the community." 
At the same time, we said goodbye to one of our board members, Katrina. Kat has been with us for three years and helped provided some marketing expertise. However, with two kids under two soon to be taking up her time, she has rightly decided to prioritise other aspects of her life. In her last meeting, Kat said: "It has been a privilege to be a Trustee of Sport 4 Life over the last three years. I have thoroughly enjoyed seeing close-hand the purpose and drive that the whole Sport 4 Life team have to harness the power of sport to improve young people's lives in the region, and ultimately make them better skilled and more employable. I look forward to watching the charity continue to flourish under Tom's leadership in the coming months and years." 
It was agreed I would be the Vice Chair of the Trustee Board, something I am genuinely proud to be. The board also agreed to set up a nomination committee and to begin the recruitment of additional trustees. Interested? You should be, it is a great charity and you can find out more information here. 
A new way of working
The ability of the organisation to adapt to the new remote delivering model was great to hear, but the extent of digital poverty amongst our service users was more surprising than it should have been.
It is easy to assume every young person has a smartphone and is always online, but for some, this is simply not the case, and any work Sport 4 Life can do in the short and medium-term to address this would be welcomed by the board, funders and, of course, the young people.
I think our approach to schools to support them with mentoring during lockdown is a great idea and it was interesting that our new digital strategy is reaching as far as London. Likewise, as I put the finishing touches to this blog my Instagram feed is telling me we are also offering free online interview skills workshops – what a great effort by everyone in the organisation to make this 'new norm' work and continue to deliver for young people where and when we can.
Tom, our CEO, made it crystal clear that youth unemployment will rise as a result of the coronavirus. With even less employment for young people, the outcomes and impact of Sport 4 Life are more critical than ever.
The charity has recently been delivering National Citizens Service (NCS) and was working diligently to make sure this summers' programme met everyone's expectation with a view to possibly increasing our provision in the future.
With social distancing measures expected to extend for several more months, this fundamentally changes the delivery model for the scheme (to bring young people together, to build their confidence and deliver some community/volunteering projects). The staff team are on target to create an online/remote version over the coming weeks, and I am sure this will be valued by NCS and any young people who engage with it.
A decent board meeting has to consider the state of the charities finances in both the short term and long term. It appears some of our key funders have been sympathetic to our cause during lockdown with funding extended or targets amended. Not only that but with news of new funding for sports amid COVID-19 supported by Sport England, there exists some opportunities over the coming months. We further learned we have already secured 40% of next years fundraising target, which is an excellent effort by everyone and guarantees that young people will be able to continue to benefit from our work.
The board also agreed to establish an ambassador scheme for the charity. We're now on the hunt for up and coming West Midlands' based sports talent who recognise the great work we do and would be willing to spend a few days each year supporting the young people and promoting the charity. We have a vision of making Sport 4 Life one of the key charities associated with the Birmingham Commonwealth Games in 2022 and the ambassador scheme is one step towards that aim.
One of the items we ended on was about the charity's search for a new office, in a time when we are all working from home, it felt a bit weird to be talking about this, but there will come a time when this ends, when the world goes back to something we recognise as being normal and young people will once again want to play sport, will want to get a job and want to think and know there is a better life for them in the future.
Sport 4 Life needs to be ready for that time, and as a charity that has almost doubled in size and impact over the last few years, the current office space is no longer fit for purpose. We think the new office space (wherever it is) will help to elevate the charity and reach more young people in Birmingham and the surrounding area than ever before.
By the end of the meeting, we were smiling; making good use of the comments sections and I think we're quite pleased to how well things had gone. So much so that we offered to hold more frequent meetings during these fast-paced times if the SLT felt they were needed – everyone citing that it's now easier to meet remotely than everyone having to be in the same room (let's face it, that already feels like 'olden times').
Finally, the board wanted the entire staff and volunteer team to know what an amazing job they have done over the last few weeks to not only adapt, but evolve the charity to continually work with and support young people.