The problem
It is easy to assume every young person has a smartphone, is always online and has digital skills, but for some, this is simply not the case.
Nominet Trust estimates that there are over 300,000 young people who do not have basic digital skills
There are an estimated 1.9 million households in the UK with no access to the internet
In the West Midlands, over 11% of the population do not use the internet
The coronavirus pandemic has completely changed the way we work, learn and socialise. Digital channels are now our primary means of communicating with family and friends, attending school, college or university and interviewing for jobs.
Disadvantaged young people are likely to have lower-quality access, lower levels of digital skills and outdated technology which can impede their ability to take up education and employment opportunities.
During the coronavirus pandemic, it's been encouraging to see some major internet providers remove data caps on broadband services, allowing more people to stay online. However, this does not support those who do not have access to modern technology (smartphones, tablets, laptops or desktops).
When work, education and socialising depend on this technology, some of the UK's poorest and most vulnerable households, who don't have this technology, can become isolated, left behind and put at risk.
Technology for employment
As an employment charity, we want to do everything we can to support young people in improving their employability and key life skills, and technology should not be a barrier to this.
As we've expanded our digital support services through online mentoring and online qualifications, we've met an unexpected level of 'digital poverty' amongst young people in the West Midlands.
Many families either do not have reliable access to the internet, are dependant on pay-as-you-go services, or only have access to a smartphone. Imagine writing a CV or a 1,500-word college assignment on a 5inch smartphone screen.
Our IT support is there to provide young people in our mentoring or training services with technology so that they can continue to work, communicate and educate themselves online during the coronavirus pandemic.
Each case is unique, and our aim is to give young people the tools they need; this could be with a laptop, software or specific IT training or mentoring.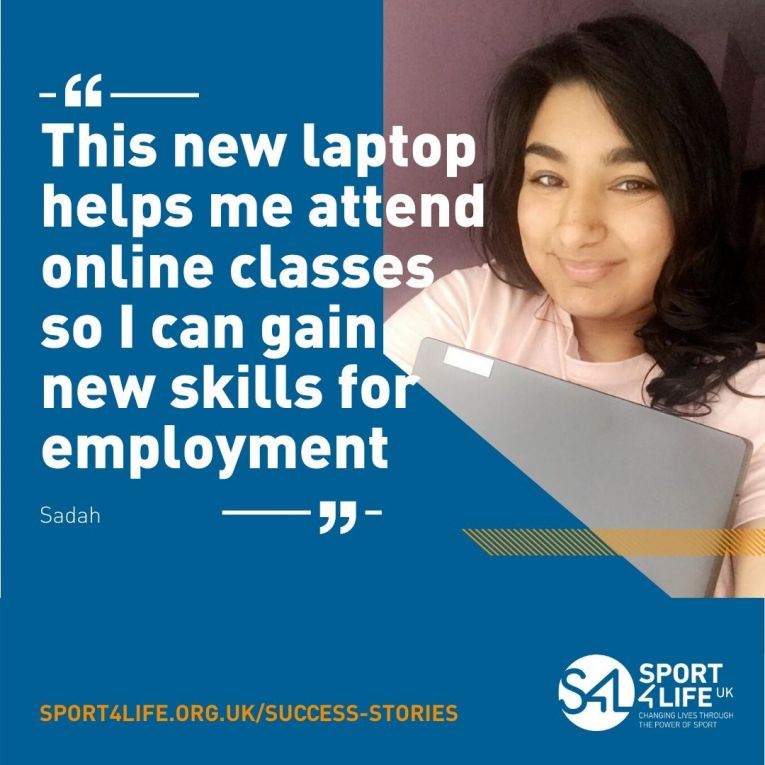 To date, through our IT support, we've helped young people in the West Midlands attend online classes and gain new skills for employment, research jobs and upload their CV, and continue their education online.
If you or someone you know needs support, please visit our IT Support page.