What is Volunteers' Week?
'Volunteers' Week' is an annual celebration of volunteers. It's a chance to recognise the fantastic contribution they make to our communities and to say a massive thank you! In the UK, it takes place from 1st – 7th June.
Volunteers played a pivotal and genuinely life-changing role in the pandemic response, and showcased the supportive spirit amongst our communities at a significant time of adversity. People from all walks of life took the time to give altruistically for the greater good – just as they do every year and outside of global pandemics.
Volunteers' Week in 2022
2022 marks the 38th annual 'Volunteers' Week', and it's taking place during the #MonthOfCommunity. Running throughout June, #MonthOfCommunity brings together organisations with a range of events in order to encourage us all to think about and join in with activities happening in our local communities.
Of particular note and interest to us at Sport 4 Life UK (S4L) is Monday 6th June – the 'Power of Youth Day'. In partnership with the #iwill movement, Power of Youth Day is an annual celebration of the contributions that young people make to society through volunteering and social action.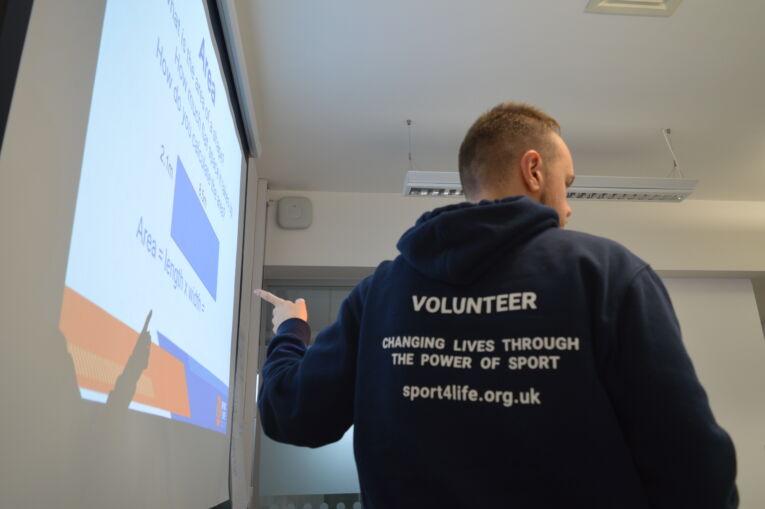 Volunteers at Sport 4 Life
Linked to Sport 4 Life's delivery model, young people volunteer by supporting the organisation's delivery of its 'sport' and 'social action' activities and services. This provides valuable capacity, resource and support for our staff team, whilst also adding quality and relatability to our beneficiaries. We're also proud to be working with volunteers on our Birmingham 2022 Commonwealth Games themed 'Gen22' project – which exists to transform young people's key life skills and employability.
And as part of the 'Power of Youth Day' this Volunteers' Week 2022, we'd like to highlight Zak's story. Zak has been on an inspiring journey with S4L, which includes volunteering. He is now part of our paid 'Sports Coaches' team! Reflecting on his volunteering, Zak stated: "Sport 4 Life is a great organisation. Since working with them I've become more confident and productive. I've really come out of my shell." You can read Zak's full story here.
But volunteering at S4L is far more than just the benefit to us, it's about the benefit it gives the young person. Our approach to volunteering is that of a mutually beneficial relationship, with clear and tangible dual benefits. Juxtaposed to the benefits to S4L listed above, volunteering with us supports our young people to transform their key life skills, increase their employability skills, and improve mental health and wellbeing. We know this works from the analysis of our impact on young people through these activities, and we know the economy demands technical and cultural competencies as part of a strong youth employment market.
And we believe so much in the value of volunteering that we recently extended it into our staff team as an employee benefit. All staff get two days of volunteering leave, one of which is done collectively as a team (this year, we all supported 'Welcome Change CIC' in East Birmingham with renovations and repairs), and the other of which is individual. It's a commitment to staff wellbeing and contribution to our local community – through the power of volunteering.
Our Board of Trustees
Often omitted from our initial perception of volunteers, is the vital role of our Board of Trustees. Trustee positions are voluntary, with individuals giving up their time to contribute through their networks, expertise and knowledge to support the successful running of the organisations they oversee. Contrary to the more 'hands on' (and potentially more emotive) imagery that is conjured up when contemplating more traditional volunteering, Trustees play a slightly different role. They share ultimate responsibility for the governing of a charity, overseeing and sign-off of strategy, making balanced and informed decisions, prudence and sound judgement with finances and assets, ensuring legal compliance, to act with reasonable care and to assess key risks. It's a multi-faceted, complex and profoundly important role, and one that should be equally highlighted, recognised – and celebrated – as part of Volunteers' Week.
I'm proud to work alongside 7 inspiring Trustees at S4L, and benefit from the guidance, direction and support that this group of experts allows. We have a strong governance setup with clear schemes of delegation, to allow for a strategic and long-term focus at meetings, with adequate autonomy to lead and manage the organisation in pursuit of its strategic aims and objectives. This culture and setup has allowed us to sustainably grow the organisation, and achieve tangible impact for our young people, year on year.
Conclusion
So, for Volunteers' Week 2022, we want to say a massive thank you to all those people from all walks of life and all communities across the UK who take the time to volunteer. And closer to home, we want to thank our own volunteers – including young people and our Board of Trustees – and also highlight the dual benefit of volunteering, encouraging others to approach it in the same way!