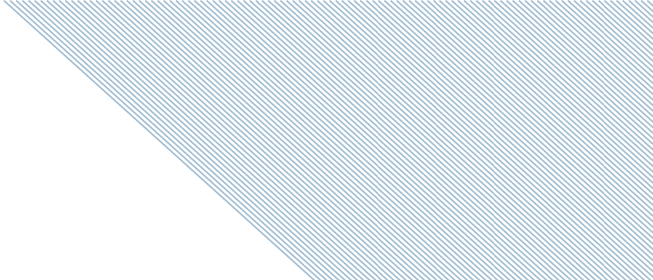 Sport 4 Life Sports Coaches
Sport 4 Life UK's Sports Coaches Team help young people participating in our sports sessions to work towards achieving their full potential.
All our sports coaches are passionate about sport and improving well-being through physical exercise. Many of our younger coaches have been through our employability and mentoring services and want to share their experiences with other young people.
ALL THAT WE DO IS FOCUSED ON CHANGING THE LIVES OF YOUNG PEOPLE.
Zekarias Tadesse
I'm Zekarias, the training team assistant and coach.
Working with Sport 4 Life UK has made me realise the passion and the drive to help young people be the best version of themselves and achieve their goals is a satisfying experience. I believe the core foundation for everyone, whether it's to improve yourself, your financial situation, relationships, education, or health of the mind and body is to improve human discipline. I've got the skill of Neymar, the speed of Ronaldo, the strength of Akinefenwa and the passion of Arsenal fan for football (minus the rage).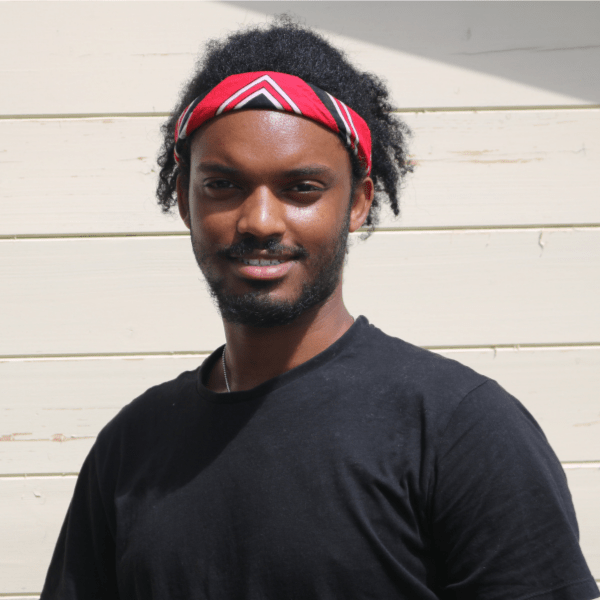 Keanna Arnett
Lovely to meet you! I am Keanna and I'm 25 years old. My Sport 4 Life journey started at the beginning of the interesting year of 2020 when I first heard about the organisation through the Black Country Impact project. I completed a qualification in Sports Leadership and attended the employability workshops. In case you're wondering- yes, I was a beneficiary of the organisation, just like you, when I first joined and then I was given the amazing opportunity to become a sessional member of staff. Today, I am an Employability Trainer and an Admin for the Summer Holiday camps.
Interesting fact: I can squat 100 kg and I have got a fitness instructor certificate.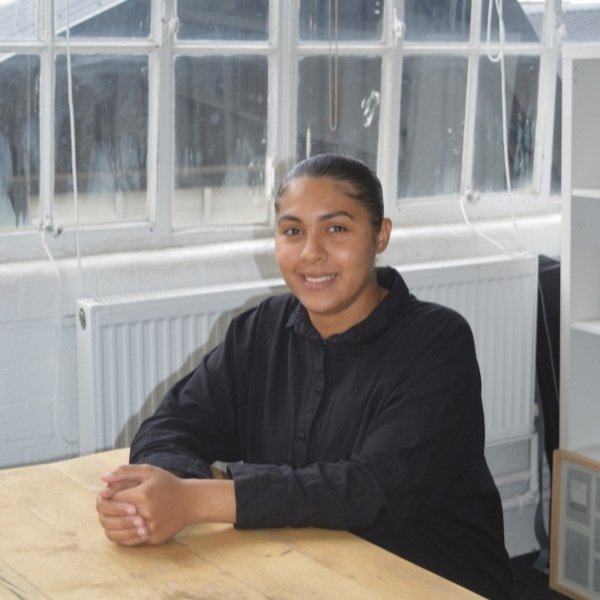 Joshua Johnson-Hector
Hi there, I'm Josh and I'm 27 years old. I remember looking for a job at a job centre more than 3 years ago now. This was when I was first introduced to Sport 4 Life and their work. I wanted a job where I could use my basketball and coaching skills, be active and make a positive impact on people's lives. I joined Sport 4 Life in 2018 and here I am today, 3 years down the road. I've been interested in basketball since I was 11, and I started training at a national league between the ages of 13 and 19. I still participate playing with my previous sixth forms men's squad (division 1). We managed to result in winning in 2012 and in the 2016/17 season. I also workout with free weights; train with callisthenics, pick up games and jog in my spare time.
I have always wanted to combine sports and a job – to keep me fit and work at the same time, so after I completed my NEETs course, one of Sport 4 Life's team members helped me update my CV and apply for the job of sports leader assistant. My dedication and hard work has led me to become a Sports Leader today. To be able to support young people through what I do best feels very self-rewarding and it also helps me to boost my CV, because what I do is sports-based, social actions-based and charity-based.
Interesting fact: I am a huge animal-lover. When I was 5 years old, I wanted to become a vet, inspired by David Attenborough's work.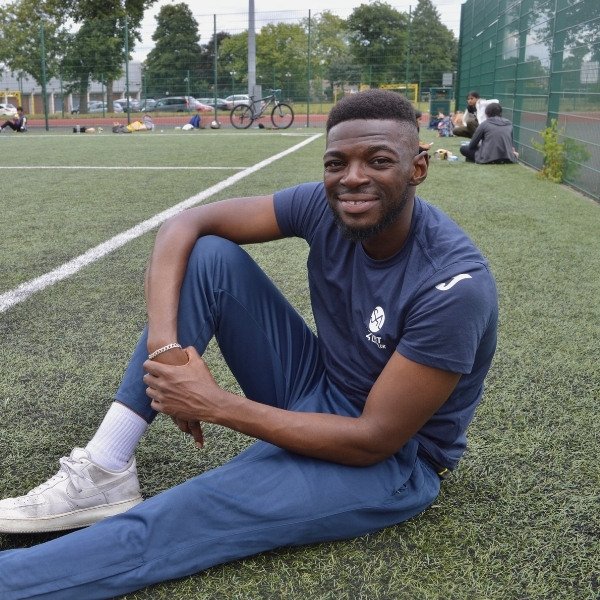 Jade Ballantyne
Hello there! I am Jade and I've recently turned 22. I will not forget how I first heard of Sport 4 Life: I was on Universal Credit and my work 'coach' advised me to join Sport 4 Life. He sent me a link and said: ''Jade, you'll be good for this!''. I applied on the website and joined the family in November, 2020.
Ever since I was a young girl, I have always enjoyed playing football and then I grew into enjoying playing table tennis – my two favourite sports! I graduated from Wolverhampton University with a Sports Coaching Practice degree. I've always had a huge passion for sports and I wanted to combine my hobby and passion with a career – Sport 4 Life made this dream come true! Another dream of mine is to engage more young females in sports activities. So, if you're on the lookout for anything similar, drop me a message, I'd love to know!
Sport 4 Life has helped me develop leadership and communication skills, which I believe are very important for a sports coach. In 5 years time, I see myself leading amazing female football sessions!
Interesting fact: I came 2nd for the West Midlands Table Tennis Doubles!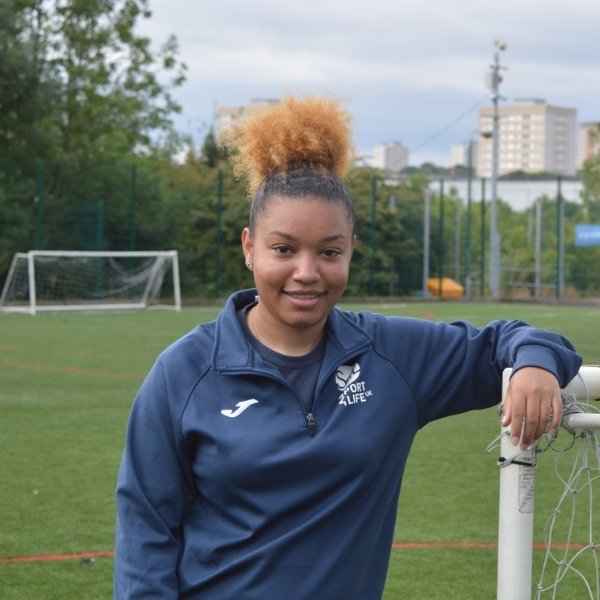 Daniel Paterson
Hi everyone! I'm Dan- short for Daniel and I'm 29 years old. I first joined Sport 4 Life a bit more than 3 years ago and I was having tailored one-to-one mentoring sessions with my mentor at the time- Hannah. She then got me into volunteering and I became a Sport 4 Life volunteer because I like the organisation's cause and mission and I wanted to contribute positively to the community.
I have always wanted to work with children, show them the right direction, keep them out of trouble and be a good example. I am a father of 3 children myself and I can't emphasise enough how important it is to teach young people discipline through sport. I became a coach at the beginning of 2021 and it's safe to say that Sport 4 Life made me see a different side to life.
It is rewarding – I can't describe how good I feel when I turn up to sessions and all the young people are excited to see me, this is a fantastic feeling and I can't put it into words.
I am very family-oriented, I've always had a huge passions for sports, particularly football and basketball. It's funny that instead of me getting my son into basketball, it was him who got me into it.
Interesting fact: I used to do performing arts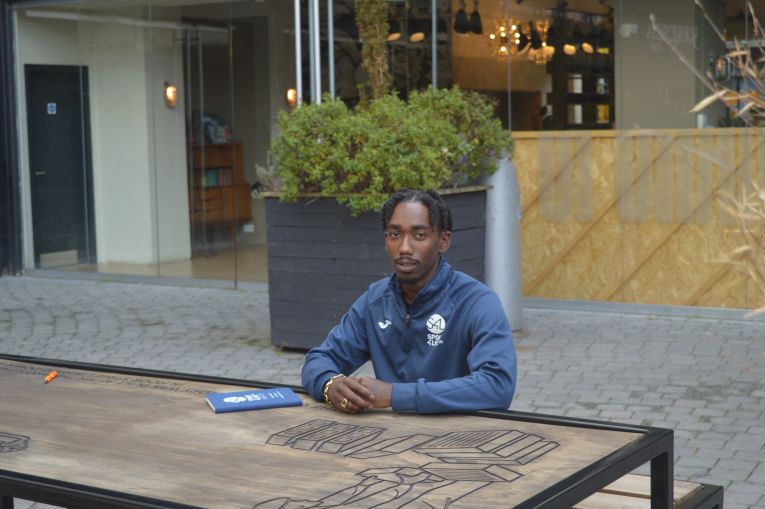 Joy
Hello there! I'm Joy and I'm 23 years old! I'm a seasonal sports coach and you can meet me at the female only sessions at Hodge Hill every Thursday, as well as the male only football session at Power League every Friday. I enjoy working for Sport 4 Life because I get to meet different young people with different backgrounds helping them get involved in any sports activities, and improve life skills.
I did a Sport 4 Life programme when I was young, so I have seen for myself how the organisation helps young people to grow and succeed. I just graduated in sport coaching science Bsc. Sport is a big passion of mine, and Sport 4 Life has helped me gain the position I want within my career because as well as sport, they help young people thrive for their passions and goals in life.
I have always loved sports in school, I was a very shy person and it was sport that allowed me to express myself through playing. I always knew I wanted to be involved in sport as I grew up, I went to college and university and my knowledge expanded.
I started coaching at university and then went to work as a sports leader in a primary school and now I am proud to be a sports coach at Sport 4 Life. In 5 years time, I want to explore and develop skills in project management within sport. Putting on all inclusive sport event I will be looking for opportunities to expand my responsibilities within this role to work towards.
Interesting Fact: I represented England playing football in France