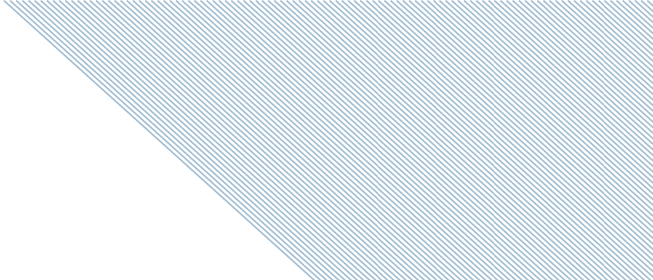 Sport 4 Life Sports Coaches
Sport 4 Life UK's Sports Coaches Team help young people participating in our sports sessions to work towards achieving their full potential.
All our sports coaches are passionate about sport and improving well-being through physical exercise. Many of our younger coaches have been through our employability and mentoring services and want to share their experiences with other young people.
ALL THAT WE DO IS FOCUSED ON CHANGING THE LIVES OF YOUNG PEOPLE.
Zekarias 
I'm Zekarias, the training team assistant and coach.
Working with Sport 4 Life UK has made me realise the passion and the drive to help young people be the best version of themselves and achieve their goals is a satisfying experience. I believe the core foundation for everyone, whether it's to improve yourself, your financial situation, relationships, education, or health of the mind and body is to improve human discipline. I've got the skill of Neymar, the speed of Ronaldo, the strength of Akinefenwa and the passion of Arsenal fan for football (minus the rage).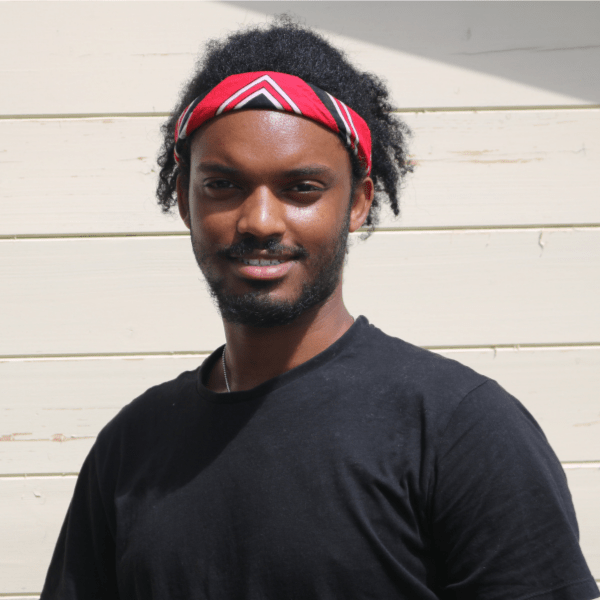 Layton
Hello, My names Layton and I'm 25 years old. I'm a sports coach, I mainly specialise in football but also like coaching and taking part in other sports.
I've been at Sport 4 Life for around 10 months and have enjoyed every moment so far. I was originally on 'get fit for employment' where I did my Level 1 where I learned main components of being a sports coach. Whilst working with Sport 4 Life I completed my Level 2 which boosted my knowledge and understanding of being a sports coach and also a leader.
I joined Sport 4 Life because I see the impact they've had on young people's lives. I find this very encouraging and inspiring and I instantly knew this was something I would be grateful to be a part of.
I've been around sports my whole life from play sports in primary school, secondary school and college. It was in college where I found the desire and passion for coaching where I lead and coached sessions off my own and saw how people enjoyed themselves.
Interesting Fact: I've played football since primary school and I've never broken a bone and I see that a big accomplishment.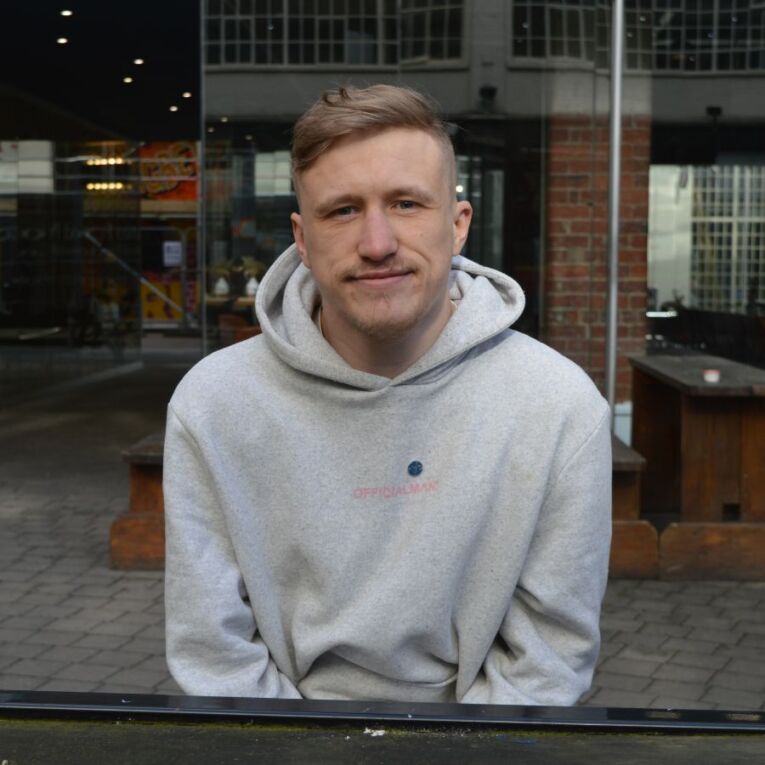 Connor 
Hi there!  I joined Sport 4 Life in June 2020, I started the journey into the sporting sector as a volunteer for Birmingham County FA since the age of 16 and since then I have never looked back. As I worked my way up from college to university to an active worker in the sports and educational sector with experience collaborating with many different sporting, grassroots initiatives and non-profit organisations specialising in physical activity, recreation, sports science, social services, youth & community work, and education. Such as at the FA, British Blind Sport UK, Youth Sport Trust, Birmingham City Council and of course Sport 4 Life UK. 
I joined Sport 4 Life because I ultimately stand by the organisation's main aim, mission, and visions I like to use sport as a vehicle to inspire others and initiate change through them in order to create a lasting legacy for many more to follow and do from our current and future young people in the next generation and we can only do this through the good works that we deliver and do with the power of sport and outreach to our many communities.
I have a true calling in giving back to those who are in need or who want a mentor figure to be that person they can rely on or take encouragement of wanting to do something that they want to do in their life and give back to the local community and authorises that's my purpose.
Working as part of a team is very rewarding because we get to share these special moments and triumphs with the young people together alongside putting in all the important work, so we can support and guide our young people and young adults from diverse backgrounds to lead a better pathway for them to achieve their own stories and works in the coming future and use our skills as a collective to achieve great moments and that's what we strive to go here at Sport 4 Life.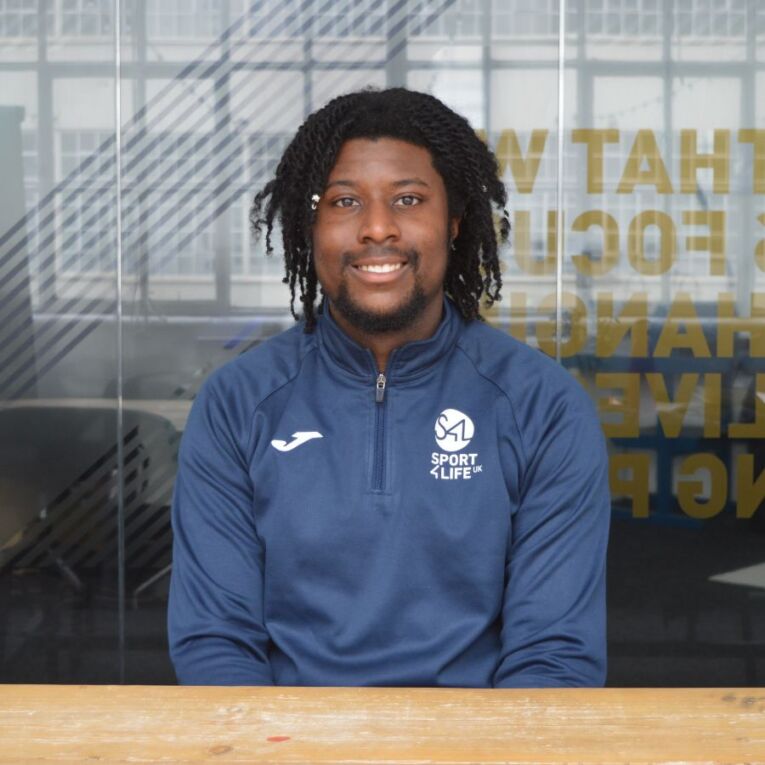 Joy
Hello there! I'm Joy and I'm 23 years old! I'm a seasonal sports coach and you can meet me at the female only sessions at Hodge Hill every Thursday, as well as the male only football session at Power League every Friday. I enjoy working for Sport 4 Life because I get to meet different young people with different backgrounds helping them get involved in any sports activities, and improve life skills.
I did a Sport 4 Life programme when I was young, so I have seen for myself how the organisation helps young people to grow and succeed. I just graduated in sport coaching science Bsc. Sport is a big passion of mine, and Sport 4 Life has helped me gain the position I want within my career because as well as sport, they help young people thrive for their passions and goals in life.
I have always loved sports in school, I was a very shy person and it was sport that allowed me to express myself through playing. I always knew I wanted to be involved in sport as I grew up, I went to college and university and my knowledge expanded.
I started coaching at university and then went to work as a sports leader in a primary school and now I am proud to be a sports coach at Sport 4 Life. In 5 years time, I want to explore and develop skills in project management within sport. Putting on all inclusive sport event I will be looking for opportunities to expand my responsibilities within this role to work towards.
Interesting Fact: I represented England playing football in France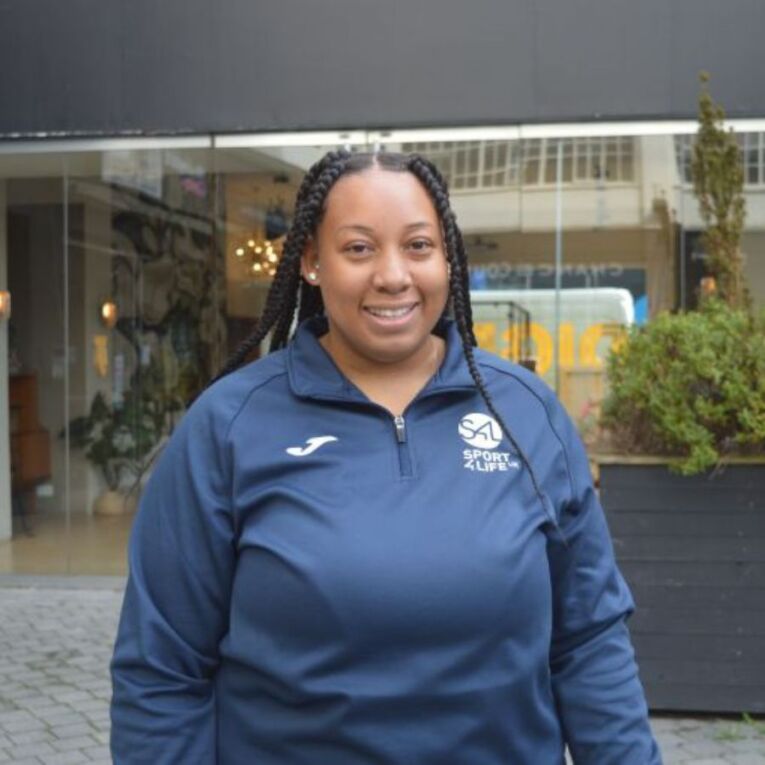 Ibby
Hello hello! I'm Ibby and I'm 22. I'm a Strength, Conditioning and Sports Nutrition Student Athlete that plays basketball for the University College Birmingham men's 1st team. I joined Sport 4 Life back in December 2021, to enhance my skills and use them to help teach and develop young people within sport.
What I enjoy most about my work at Sport 4 Life is being able to teach through sport, as I learn better when doing, and some young people find this to be the same for themselves. I love playing sports, and I find that it's something that benefits us all in numerous ways, from gaining personal skills, to making friends, to just having fun. I can change the lives of young people across the Birmingham and West Midlands area by utilising my basketball skill set and network to hopefully create better basketball projects within Sport 4 Life.
I want to teach young people that sport can open so many doors for you!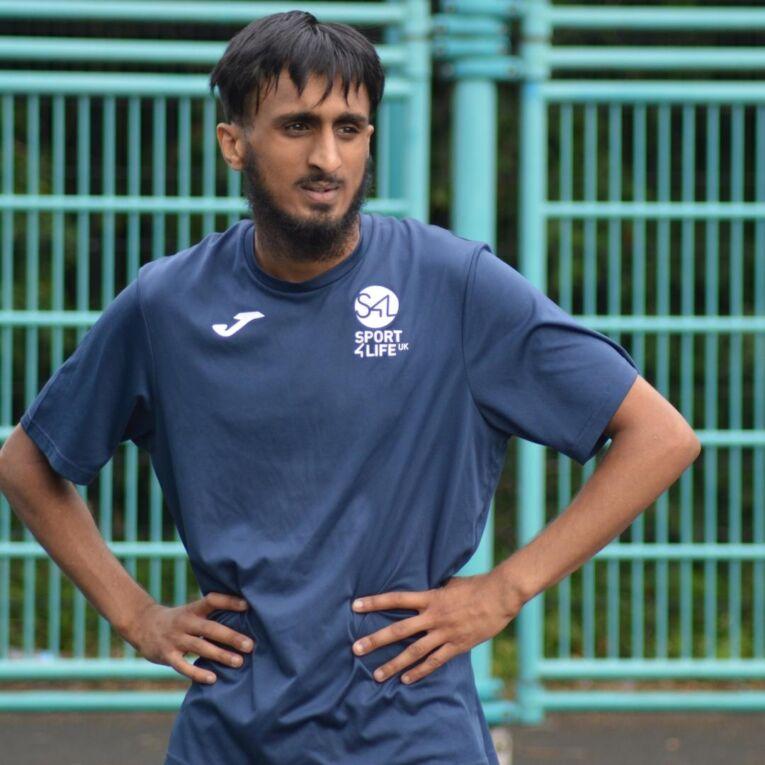 Aldi
Hi everyone! I'm Aldi, one of the assistant sport and training coaches.
I originally joined Sport 4 Life UK as a Youth Engagement Officer, where I supported the delivery of our Step Together programme to increase safety towards young people and engage with them. While working with young people, not only did I become more involved with the organisation, but also wanted to help to the mission of changing the lives of people through sports. I have a passion for sports in general. In my free time, I enjoy playing football, badminton, and volleyball! I find that sports bring out the best in people, it can help them connect with others, enjoy themselves, or become more competitive and improve their skills. Therefore, I am excited to be a part of Sport 4 Life which offers this opportunity to create a better future for young people.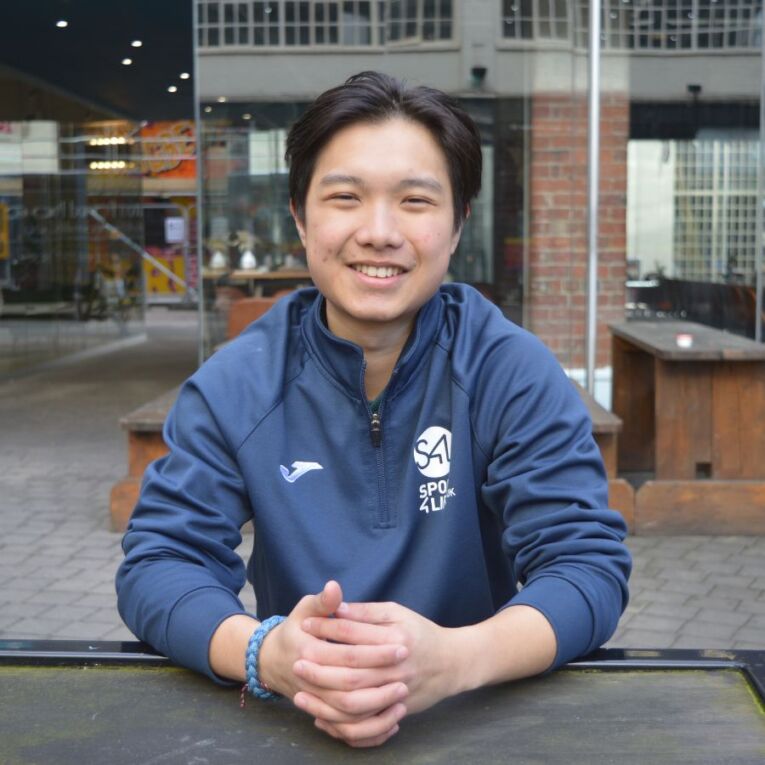 Shahan
Hi, my name is Shahan! I joined Sport 4 Life driven by my passion for sports and my desire to make a positive impact on people's lives. This organisation has provided me with incredible opportunities to connect with new individuals and explore different parts of Birmingham.
In July 2022, I participated in the Get Fit 4 Employment program, where I obtained my Level 1 Sports Leaders qualification. It was truly one of the most enriching experiences I've had. Not only did I meet amazing people, but I also formed friendships that have turned into meaningful connections within the Sport 4 Life community. This program reignited my passion for sports and sports coaching. Sport 4 Life has been incredibly supportive, guiding my personal growth by offering various opportunities to gain qualifications and valuable experience.
One of the things I absolutely love is listening to people's stories and experiences. It provides me with a better understanding of the challenges they've faced, allowing me to find ways to offer support. Through Sport 4 Life sessions, I've had the privilege of meeting individuals from diverse communities and cultures.  Over the past year, I've connected with incredible people during school sessions and social sports events.
Fun fact: Out of the six goals I've scored in open play, four of them were own goals. Jamie Carragher would be proud!
Oh, and yes, I am an avid Liverpool fan. Watching Klopp's football is the best.
I've also had the opportunity to meet professional footballers Nacer Chadli and Craig Dawson during their time at West Brom.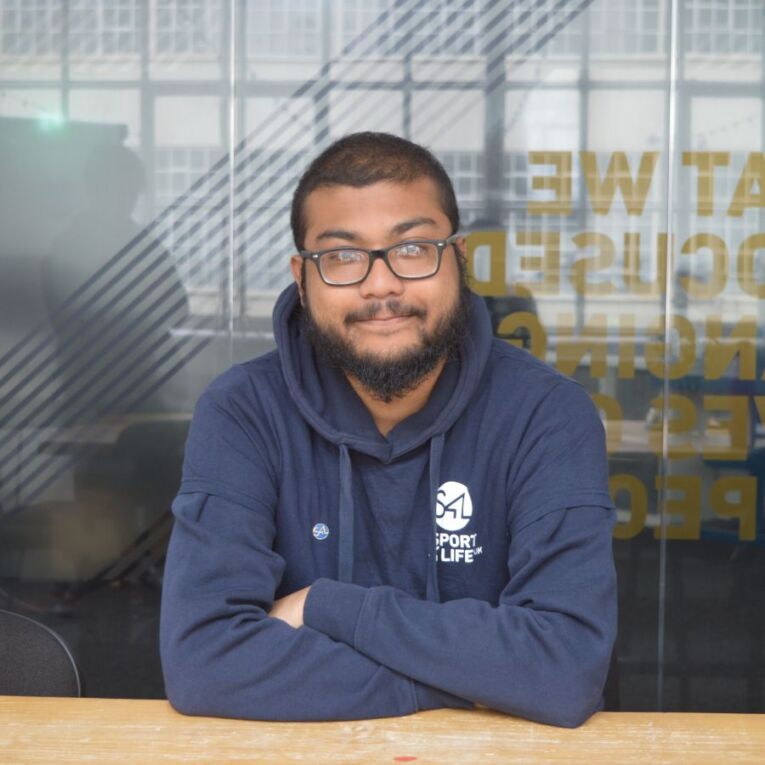 Mia
Hey, I'm Mia! 
I'm 17 years old, and just starting my new journey with Sport 4 Life as a sports coach. I have always had a striving passion for sport, its always been a huge part of my life and identity. I love to try new sports and I'm not scared to get stuck in and give anything a go – however, my main sports are netball and swimming. When I finish sixth form, I want to attend university and become a PE teacher or sports coach – that's the goal! I already have experience with coaching as I'm currently working as a sports coach for Any Girl Netball where I was taught the true values of the role, and I can't wait to take what I have already learnt and incorporate the new skills I will be learning. However, when I was 13, I also used to volunteer at my swimming clubs younger sessions to help demonstrate technique and to aid their confidence in the water. 
Sport will always be something I'm grateful for as few years ago I went through a dark patch and sport was the only thing there that gave me motivation and was the one thing that was still left of my personality. I have learnt a lot over the last 3 years, and I now want to be able to pass these lessons onto the next generation of young people; I want to show them that sports have numerous benefits , It helps build families, friends, bonds, confidence and links communities together no matter what religion, ethnicity, age or gender. Sport 4 Life can help me do that. I'm so excited for my new chapter with Sport 4 Life and I can't wait for what they have in store for me.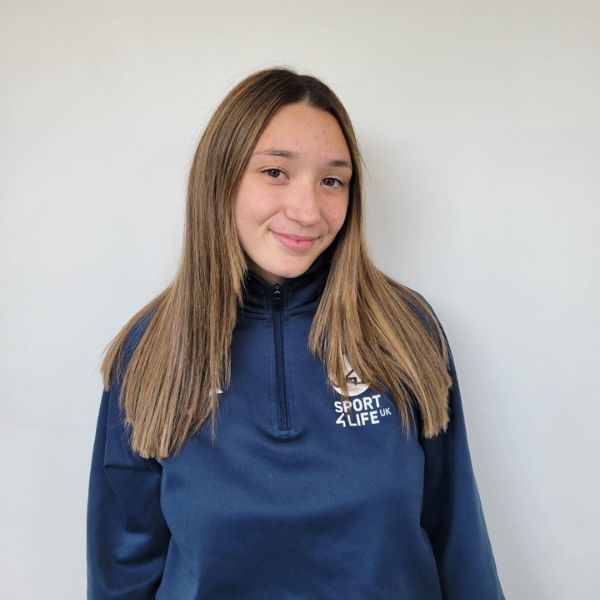 Dayyan
Hi! I'm Dayyan and I'm 21 years old and I am a Sports Coach for Sport 4 Life.
I joined Sport 4 Life in 2021 because I love sports, especially basketball, and how they have a positive impact they have on your life. When I first started playing sports back in school I felt more confident and not to mention a lot healthier. The benefits of sports are endless; which is why I enjoy helping deliver these sports to young people allowing them to reap the benefits as I did.
Sport means a lot more to me than just winning games. They teach important life lessons, like working together and having a good work ethic. Whether it's creating a sense of togetherness on the field or encouraging hard work off of it, I believe sports can change lives. Helping young people grow and showing them values that go beyond the playing field is incredibly fulfilling. As I continue with Sport 4 Life, I'm excited because I truly believe that sports can shape amazing individuals.
Through Sport 4 Life I have also managed to connect with and get to know many individuals from diverse backgrounds and I would not have had this opportunity anywhere else. As well as being in a position to help young people I have also learnt many new things myself which I use in other aspects of my life.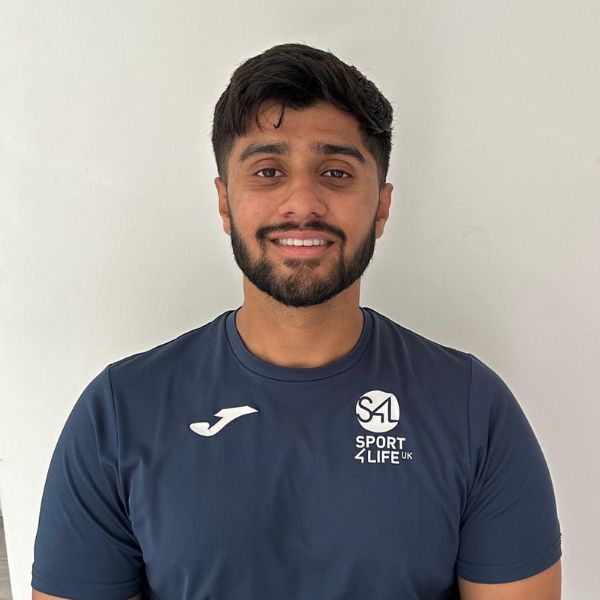 Haja
Hello there!
My name is Haja Hawa Manseray, and I am an assistant sports coach. Alongside this, I am an undergraduate Biomedical science student at the University of Surrey but love to spend my summers working with amazing children from low-income backgrounds here at Sport 4 Life to instill a love for sports. I have successfully done so for the past 3 summers and aim to continue doing as much as possible for these phenomenal children. Growing up from a similar background as the kids I work with, I can relate to their struggles and wish to facilitate opportunities for them to unite with fellow HAF camp attendees to build rapports that will last a lifetime and hope they are always aware that they are never alone or unsupported. Through coaching, I use positive uplifting words to boost esteem levels and recount relatable stories from my own life to encourage them to rise in the face of the challenges of being a young person in the 21st century. The HAF programmes have been indispensable and working with the team has made my personal mission of helping children feasible via our sports games and trialling of new activities.
Sports has always played a significant role in my life. From playing in the park with my neighbourhood friends in the Netherlands to virtually being a part of every sports team in secondary, my love for sports has only grown over the years. At the heart of it all, I loved sports because it allowed me to bond with all sorts of people and connect with them in a way that disregarded race and religion. Everything wrong with the world and the issues surrounding our personal lives would be left on the sidelines because on the court or pitch, we united for one goal and that was: to win.
I hope to see many new faces this next summer and cannot wait to meet you all. My specialities are Netball and lacrosse, but I dabble in everything with enough practice.
Hope to meet you all soon!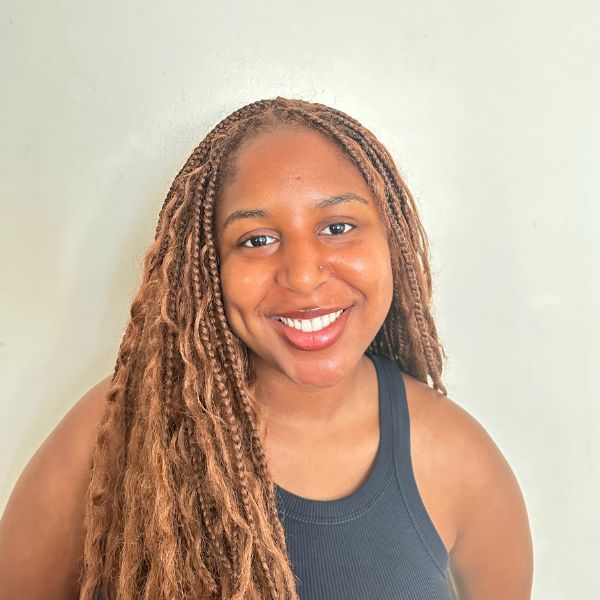 Kash
Hey, my name is Kash and I'm one of the assistant sports coaches at Sports 4 Life UK, mainly helping to deliver weekly football sessions! I have been at Sports 4 Life UK since June of 2023, and joining has blessed me to meet with people from different backgrounds and help get them involved with sports! What I love most about playing sports is that it gives everybody involved an equal chance to have fun and participate!
Since joining Sport 4 Life UK, seeing the impact that has been made on the lives of young people has been eye-opening. Sport is such a core pillar in everybody's life (especially growing up), which is why I'm proud to be a part of a team that recognises this! I myself growing up have so many memories and life development that I owe to my sports participation, as such I wish that everybody can experience that!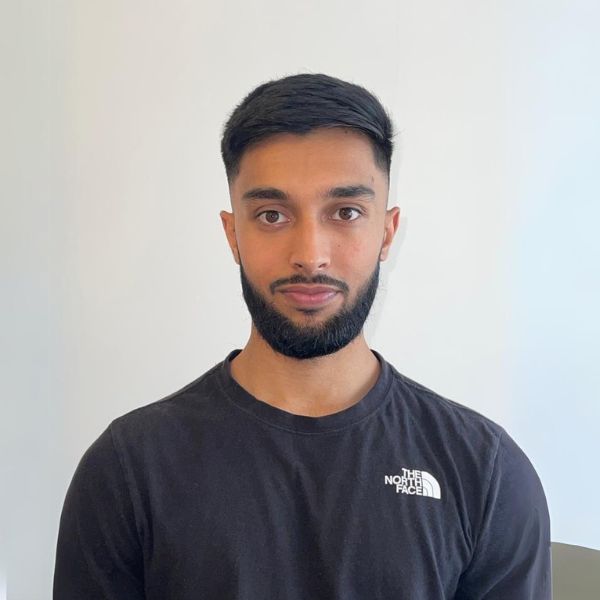 Haj
My name is Haj, I am a sports coach with Sport 4 Life. I cannot begin to even express how it makes my heart feel rewarded with greatness in giving back to young people it's something that makes me feel grounded & content in life. Helping young people achieve goals little to big has always made me feel greatly appreciated. I am proud of how far young people are coming with their thrive to build greatness as this has always been a huge passion of mine in life. I have always wanted to be a youth worker since I was 16 and didn't back down from my decision till now & I am now 30 years old, being a woman who covers up I broke a lot of stigmas & barriers for my area that being extraordinary in amazing ways can carry out great wisdom & never takes away your talent it only empowers you to do more so I am beyond in gratitude for the opportunities that are given me!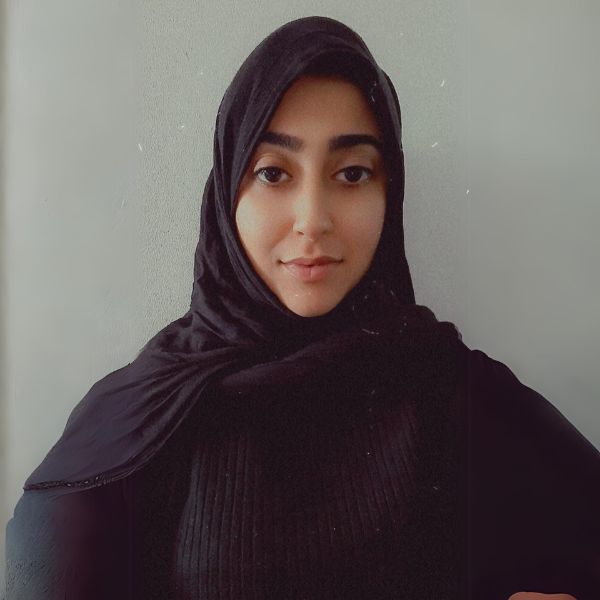 Momina
Hi I'm Momina! I've been working for Sport 4 Life as an assistant sports coach for just over a year now and have been loving it. I joined Sport 4 Life because I liked the idea of helping children get into sports and to build their confidence when learning new skills. I also play netball and used to play cricket when I was younger, both of which are my favourite sports!