"The MBCC Awards was a fantastic evening celebrating the incredible talent in the room, hearing many inspirational and moving stories, and being reminded of the important and ongoing fight for equality. We were delighted to spend the evening with our Ambassador, Casey Bailey, and really pleased to see him win the 'Role Model of the Year' award! Casey is doing so much great work in the region, and plays a key role in inspiring the next generation."
Tom Clarke-Forrest, Founder & CEO
MBCC Awards
On Saturday, 6th of November, 2021, our Founder and CEO-Tom Clarke-Forrest, as well as our Head of Business Development-Rob Wells, attended the MBCC Awards ceremony to support Sport 4 Life's incredible Ambassador Casey Bailey as well as lots of talented and inspiring people from our community.
The MBCC awards was set up back in 2016 as a non-profit organisation with a noble mission at heart- recognising people nationally. The focus is on people who make a difference in both the business and general community. People who give their heart and soul to support others. People who go above and beyond in their attempt to help their community thrive. People like Casey Bailey!
For this year's MBCC Awards, Casey was nominated for the 'Role Model of the Year Award' category due to him exceeding expectations, working tirelessly to support those who need it most, for standing out for making a positive contribution to society and the people around him.
At Sport 4 Life UK, we had no doubt that Casey would win the award! When Casey's name was called out for winning the 'Role Model of the Year' award we were extremely proud and thrilled! Not only does Casey do many incredible things for our region, but he also serves as a true inspiration for the next generation. We are passionate about seeing the positive change in younger generations and realisation of one's true potential.
We feel so lucky to have him as our Ambassador!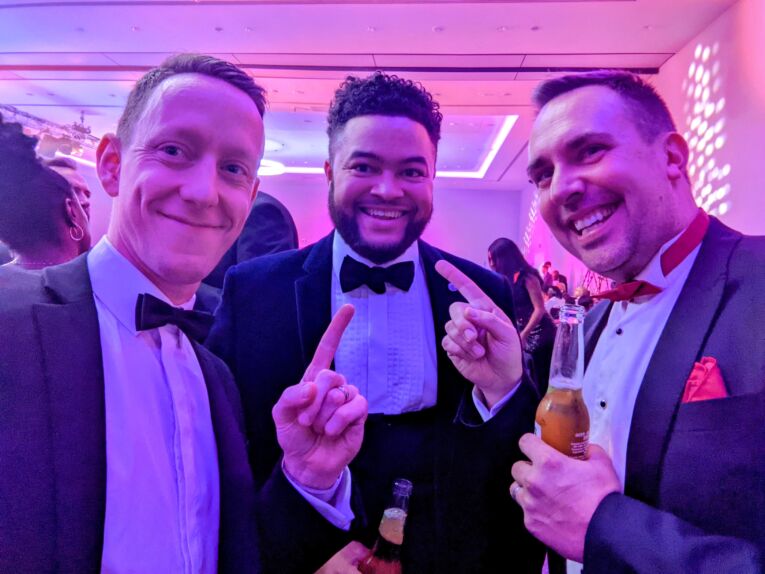 The talented Casey Bailey
Casey, Birmingham's Poet Laureate, performer and educator. Born and raised in Nechells, Birmingham, Casey has performed nationally and internationally, spent some time on a residency with the Royal Shakespeare Company, and taught, facilitated and led projects the lengths and breadth of the country.
Casey commented:
"I think when I was nominated for the award, my mind immediately went to all of the people who I see as role models and who I think would deserve this recognition. Having won the award, I now just feel a sense of pride that people have recognised the stuff that I am trying to do and feel like it is having an impact."
Casey is the incredible talent in the room. He is full of life, goodness and most importantly- he acts as an inspiration for younger generations!
We need more people like Casey standing up in our communities! Thank you for making poetry accessible to our communities and for making real change!