Renowned Birmingham entrepreneur and corporate networker Professor Paul Cadman is to help disadvantaged youngsters from across the West Midlands secure better life chances after becoming a 'Business Ambassador' for a leading personal development charity.
Paul, who was recently made an Honorary Fellow of University College Birmingham, is the latest influencer to join Digbeth-based Sport 4 Life UK, which harnesses the power of sport to improve employability skills among 11- to 29-year-olds. The announcement follows the recent appointment of international cycling star Emily Kay as a Sport 4 Life UK Ambassador.
Admired for having led businesses in technology, manufacturing, retail, consultancy and membership sectors to achieve multi-million pound turnovers, Paul is also well known as a champion of young people in business.
Of his appointment as a Sport 4 Life UK Business Ambassador, he said: "With 40% of young people in Birmingham living below the poverty line, there's a massive need for this charity's services. I want to do everything I can to draw attention to its incredible work as fast as possible and encourage the business community to get involved and make a difference to the futures of so many people in our region who might otherwise struggle to move forward with their lives."
He added: "It's not just about putting hands in pockets; it's vital that companies get involved from a skills and infrastructure perspective too. There are so many ways to make a difference when it comes to improving people's employability."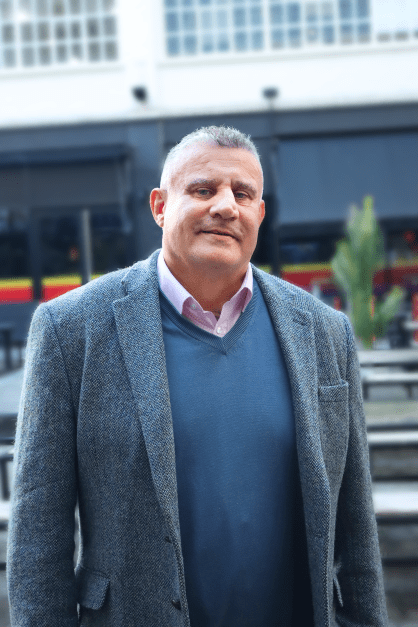 Rob Wells, Head of Business Development at Sport 4 Life UK, thanked Paul for his support.
"We're extremely pleased to welcome Paul as an Ambassador. His profile and connections around the region are phenomenal and I've no doubt that this will bring huge benefits to our beneficiaries at a time of increasing challenges for young people. We're looking forward to working together to raise Sport 4 Life UK's profile among the business community, which in turn will lead to more opportunities for youngsters from disadvantaged backgrounds," he said.
In addition to business interests, Paul sits on charitable boards locally and nationally, and is the Chair of Steps to Work. He is also Vice-Chair of BYSA, a trustee of St Basils, vice-chair of WASUP World against Single Use Plastic and Vice-President of Acorns Children's Hospice.
Sport 4 Life UK works with more than 2,000 young people each year from some of the most deprived neighbourhoods across the region. The charity exists to provide sports-themed personal development programmes to young people who are not in education, employment or training.
Businesses and individuals interested in working with Sport 4 Life UK to support young people should visit sport4life.org.uk/work-with-us for further information.