Sport 4 Life UK Research Insight: Understanding the Realities Faced by Disadvantaged Youth
Young people from disadvantaged backgrounds face the harshest impact from the cost of living crisis, with over 67% not in full-time employment worried about future job prospects – it's time to rise up and make a change!
To understand the challenges young people face today and shape future support, Sport 4 Life UK and its Youth Panel conducted a nationwide survey involving over 300 young individuals across the UK. The findings provide insight into the real challenges young people face today.
This valuable research helps us improve our services and ensure we are advocating the right messages to our partners and the government.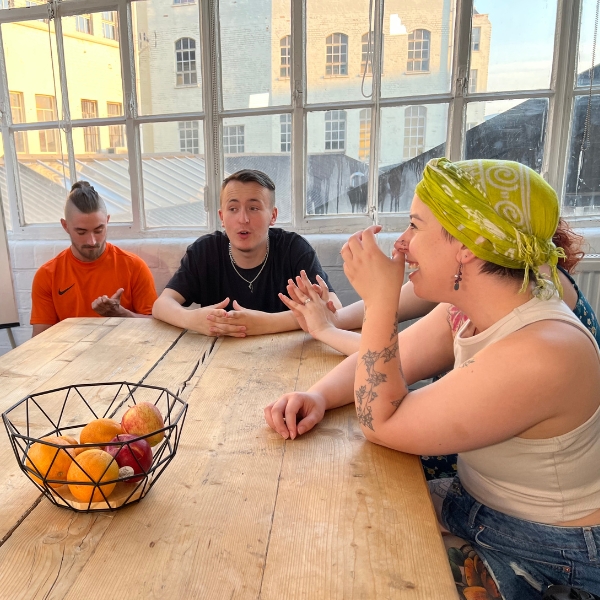 Summary findings
% of young people are worried about the cost of living crisis
% not in full-time employment are worried about future job prospects
% of young people have stopped or reduced socialising since the pandemic
% don't know where to go for mental health advice
About the study
The Voice of Young People study aimed to gain insights into the challenges young people aged 12-29 face. The research involved 388 respondents from across the UK who participated in an online, anonymous questionnaire in late February 2023. The findings were then reviewed and discussed by Sport 4 Life's Youth Panel in May 2023, who provided additional context and qualitative information.
The research aimed to listen directly to young people, coving key topics such as:
support available to young people
future employability opportunities
self-esteem and daily anxiety
pre- and post-COVID-19 activity levels
the cost of living crisis (including concerns regarding the ability to afford food and rent)
Sport 4 Life UK remains committed to advocating for young people and tailoring our services based on the insights gathered from this study and ongoing feedback. The questionnaire used in the study continues to be utilised in active services to monitor changes in key challenges young people face.
The Voice of Young People: survey results
Support services
Amidst the cost of living crisis, funding for support services has decreased while the demand from young people has increased. The rise in food bank usage reflects this trend. We asked how accessible support services were for young people. Is there sufficient publicity, knowledge, and signposting to ensure access to the support they need?
57%

don't know where to go for career advice

67%

of those not in full-time education or training don't know where to go for career advice

29%

don't know where to go for mental health support

67% don't know where to go for family support advice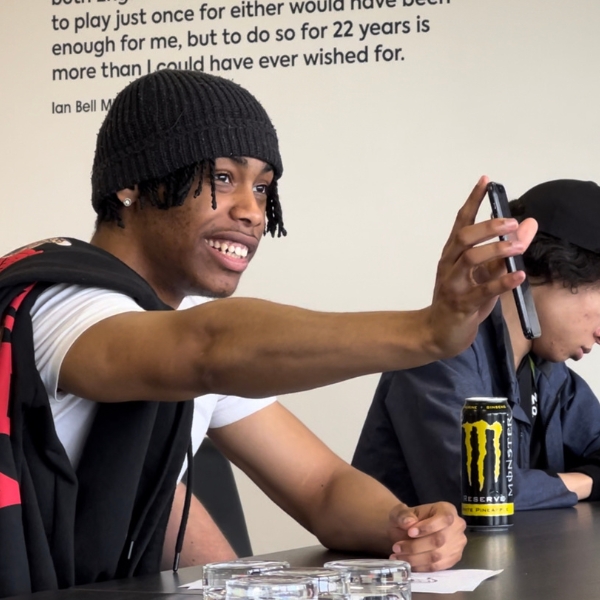 Future opportunities
We sought the opinions of young people regarding future opportunities, considering the impact of COVID-19 on employment. As job losses escalated during the pandemic, we examined whether the recovery has alleviated concerns or if the ongoing cost of living crisis has heightened anxiety about their future prospects, including both career and living opportunities.
44% worry about future job opportunities
67% of those not in full-time education or training are worried about future job opportunities

89%

are worried about the impact of the cost of living crisis

55%

are worried about future living opportunities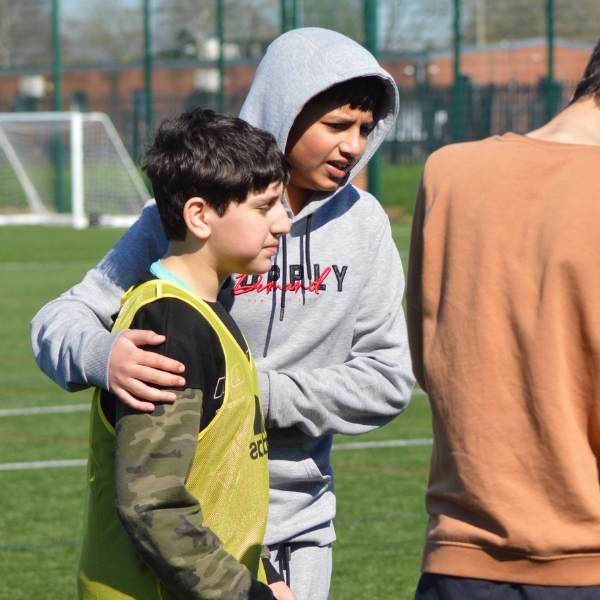 Cost of living impact
To gain better insight into the cost of living crisis and its implications, we sought to understand the impact of the cost of living crisis on the daily lives of young people. By exploring their experiences, we aimed to uncover the key challenges they face in terms of affordability and its effects on crucial aspects of their lives, such as food, rent, and overall well-being.
83% have been impacted by the rise in food prices
52% have changed their daily routine because of the cost of living crisis
30%

have been impacted by the rise in rent*

27%

of those not in full-time education or training

 have been impacted by the rise in public transport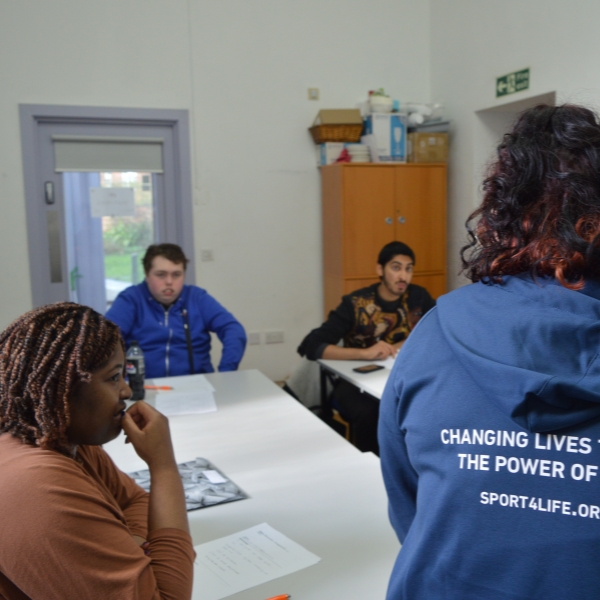 Cost of living consequences
To understand the effects of significant events like COVID-19 and the cost of living crisis, we explored the steps young people have taken to mitigate their impact. We sought to understand the strategies employed by young individuals to cope with these challenges and navigate through difficult times. The responses included the following:
Never put the heating on
Spending less time going out with friends
Driving less and using buses and coaches instead of trains as they are too expensive
Spending less on food / eating less
Living with parents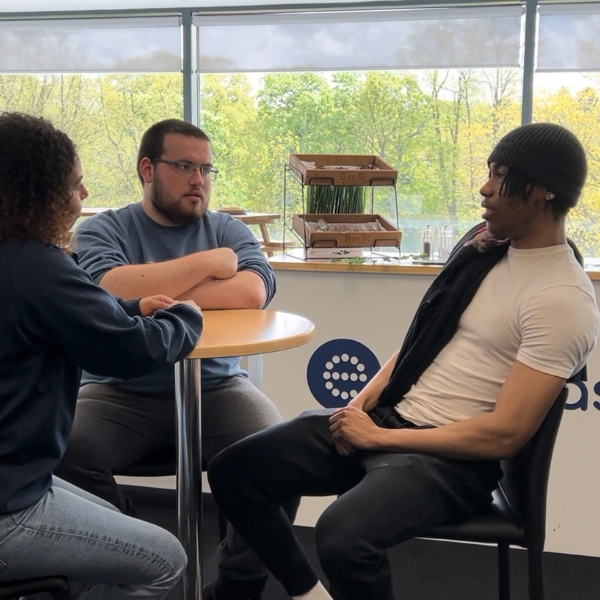 Youth Panel feedback
Sport 4 Life UK's Youth Panel is a dedicated group of young individuals aged 16-29 who have volunteered to advocate for and champion the needs of young people seeking employability services in the West Midlands. The group actively participates in regular meetings to discuss and address young people's key challenges. The Youth Panel's thoughts and views play a vital role in shaping the services we offer and ensure we are responsive to the needs of young people in the region.
After the Youth of Young People survey results were collected and analysed, the Youth Panel were invited to review the summary findings and provide additional context. Their aim was to provide valuable context and ensure we comprehensively understood the results and the issues faced by young people, enrich the insights by adding their personal experience and challenge the results.
*Overall, the Youth Panel largely agreed with the summary findings of the report. However, they raised concerns regarding rent pressures, surprised by how only 30% of respondents suggested this was a current worry, below fuel. Discussing this, it was suggested that in the two-month gap between the survey and the Youth Panel review, rents have increased in line with mortgage rates and the overall rise in the cost of living.
Expanding on the Voice of Young People survey results, Sport 4 Life UK's Youth Panel prioritised three key issues young people face today. These are:
A greater need for youth services
The Youth Panel strongly emphasises the need for more support and funding for youth services. In their experiences, they've noticed a substantial lack of support and commented on the increasing difficulty navigating complex application processes.
The panel also highlighted young people's struggles in finding work, which is worsened by the cost of living crisis. As a result, young people find it hard to find any job, let alone a sustainable career. This affects their socialising ability and impacts their mental health and activity levels.
They are particularly worried that 50% of young people surveyed have reduced their activities since COVID-19. The panel members themselves have made significant changes due to limited support.
The panel firmly believe that increasing support and providing more activities for young people will benefit the community, personal development, and social and physical engagement.
Housing support for young people
The panel felt that housing is one of the most pressing issues young people face today, especially within the fiercely competitive private rental sector. The panel felt this deeply impacted those currently renting as much as those looking to rent.
For current renters, the panel identified that income uncertainty makes it difficult to budget and ensure consistent rent payments. On the other hand, for individuals looking to rent for the first time, the high deposit and advance payments required make it extremely difficult to secure housing.
The panel also shared personal experiences of rental increases, strongly influenced in line with mortgage rates and the rising cost of living. The panel shared stories of family friends with young children struggling to afford essential supplies, let alone rent, resulting in the need to move in with friends or relatives.
Furthermore, they added that even when one can afford the rent, the costs of utilities, insurance, and food remain excessive, significantly diminishing their quality of life. Saving for a deposit to purchase a home feels like an insurmountable feat, leaving little hope of ever owning their own home.
The panel felt that housing support would ease the burden of housing costs. Young people would be able to focus on their career development and personal growth, benefiting both employers and reducing the strain on mental health services.
Better mental health support and signposting
The panel expressed deep concerns about the existing support for mental health and identified two key areas that require attention. Firstly, they highlighted the increasing difficulty in accessing mental health services, which often leaves young people without the help they urgently need. Moreover, they emphasised that many individuals are unaware of where to seek support in the first place.
The panel shared the frustrations of young people who often encounter complex and convoluted processes when accessing mental health care. They stressed the need for simplifying and streamlining the pathway to care, ensuring a swift and efficient experience for those seeking support.
Overall, the panel underscored the urgency of addressing the gaps in mental health support by increasing funding, raising awareness, and simplifying access procedures. By doing so, they believe that young people will be better equipped to navigate and receive the essential care they require for their mental well-being.
"I am deeply concerned by the findings of our study, which highlight the urgent need for action to support young people in our communities.
We understand that behind the statistics are real individuals with dreams and aspirations, which is why we value the insights shared by our Youth Panel. The cost of living crisis is affecting us all, but when we listen to the stories of those affected, it becomes clear that without ambitious interventions, young people from disadvantaged backgrounds will continue to struggle to progress in life.
Our mission is to create a level playing field where every young person has the opportunity to create a better future for themselves. However, without systemic changes to funding, housing, and mental health support, we are faced with an uphill battle. We are committed to tackling this challenge head-on and invite others to join us and rise up to create a society where all young people can thrive."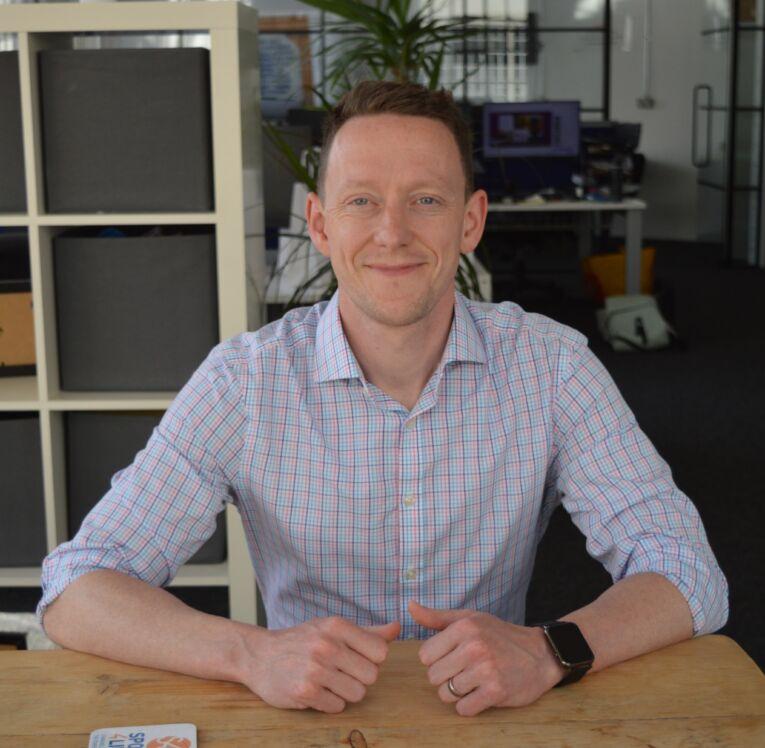 Support for Young People needs to change
As a leading youth employment charity, alongside other charities and those in the private sector, we have a responsibility to help young people advocate for better support.
We have a responsibility to shape our services in response to this research and the valuable insights provided by our Youth Panel. In addition, we have a duty to share this research and facilitate a dialogue between young people and policymakers.
Working with our youth panel, we have created three asks that could transform lives, lead to improved mental health and open up new opportunities.
First, we call for new funding for youth services, recognising their invaluable impact on young people's development and opportunities. Second, we highlight the pressing need for housing support, particularly for young individuals navigating the competitive rental market and struggling with rising living costs. Lastly, we emphasise the necessity of improved mental health services, including better accessibility, simplified processes, and increased awareness within the West Midlands community.
In the first instance, we have drafted a letter addressed to the Prime Minister and one to the Mayor of the West Midlands outlining young people's urgent issues and presenting our three requests for necessary change. Our next step will depend on their response.
It's time to rise up and make a change!
"I'm thankful for everything Sport 4 Life has done. I've got a job, I've got opportunities, and I'm helping the community. I've picked up so many life skills, and I'm in a better place to give my son the best upbringing and opportunities."
Abdur
Read more