I don't think at the start of the pandemic we could have ever imagined that we would still be in this position at this point in mid-2021, but here we are – yet another Board meeting that takes place via virtual means! We are all now well used to the classic virtual meeting faux pas – speaking whilst on mute, your screen freezing at just the right time to give you the most awkward facial expression imaginable and the interruptions by our furry friends. I'm sure you will agree that after over a year of restrictions and working from home and staring at a laptop screen on your own for this length of time, the novelty has worn off and we all seem to be suffering a bit of 'screen fatigue' and a general lack of motivation. In spite of this, through passion and commitment of my fellow Trustees and the Senior Leadership Team, we had a really effective, positive and productive Q3 Board meeting at the end of April and are looking forward to the future of Sport 4 Life's offering.
The purpose of the Board meetings is to give the Trustees an opportunity to review how Sport4Life has performed over the past quarter, consider strategic items and plans for the future and make key decisions about the Charity. Tom (our CEO) and his team always do a great job of providing us with detailed papers in advance of the meeting so we can come to the meetings well informed and ready for meaningful discussions.
It is so inspiring to see how Sport4Life has adapted during these challenging times. The commitment to changing the lives of the young people we support has never faltered. Whilst we continue to navigate the uncertainty ahead, I have every confidence that everyone involved with Sport4Life will carry on delivering excellence and support our young people to create a better future for themselves.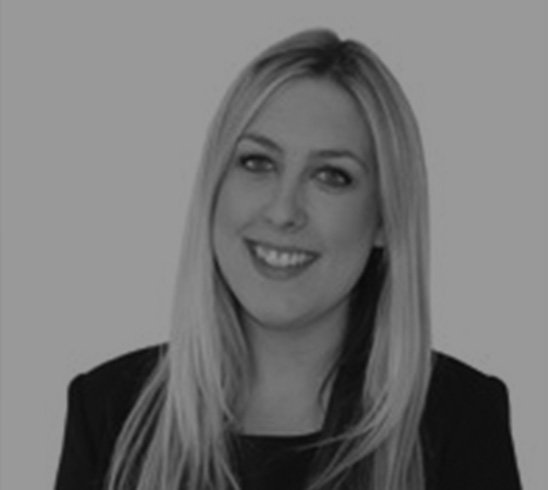 The formal bit
As it should be, our meetings are well structured, and follow a set agenda. Hitesh, our Chair, keeps us all in check. Once we have dealt with the admin side, we always review the minutes of the previous meeting (kindly prepared by our Board Secretaries). We have recently implemented an actions log as part of the minutes so we can easily see what tasks have been completed and what still needs attention and who has been allocated to that task. The fact that this is colour coded makes me so happy – as it is a great way to see the progress you have made (yay green!) and where you need to pull your socks up (whoops red!). Luckily there were no red items from Q2 and we were on top of everything.
Getting into the detail of the discussions
Our discussions tend to follow the following themes: strategic items, an overview of the operational aspects, Trustee activities and governance matters.
It was positive to hear that Sport4Life had a strong quarter (both in terms of finance and meeting outcomes), which really is an achievement given we are all dealing with the challenges of the pandemic – particularly in the charity sector.
What will remain a challenge in the long term is the progression of our young people into further education, employment or training – particularly given the labour market post-pandemic is most likely to impact on young people. Tom advised that there are some encouraging signs with job outcomes and Sport4Life have recently appointed a new Employability Partnership Manager to increase pathways to sustained employment. Sport4Life have also recruited a new Mentoring Project Manager (I was part of the interview panel along with Rob and Matt), and that this individual had a strong focus on achieving outcomes in relation to young people engaged with.
It was great to hear that there has been an increase in in-person sport delivery in line with the easing of COVID restrictions and the Sport 4 Life offices have been open for staff in April, with COVID-safe measures in place, which had been a morale boost.
It was upsetting to hear, but not unsurprising, the negative impact of the lockdowns on the mental health of the young people engaged with Sport4Life. I'm sure you will agree that it has been a challenging year for all and it is starting to take its toll. Uptake of Sport 4 Life's online qualification offer had been high during the first lockdown, but was much lower during the recent lockdown, which perhaps indicated falling levels of motivation. I can completely empathise with this and I hope that the easing of restrictions in the coming weeks will be a positive step for all. If anyone is struggling with their mental health, please do seek support.
Each meeting also has a finance update. In addition to scrutinising the numbers (which I must admit, hurts my brain a little and I am so thankful for Mundeep (our finance Trustee) and her excellent guidance), we have recently appointed new auditors and arrangements are working well.
Obviously as a charity, Sport4Life need to carefully consider networking opportunities and business development. Whilst a lot of our work is grant funded/contracted, we also have a number of corporate partnerships that support the vital work we do. We are always looking at ways to expand this and hopefully now that COVID-19 restrictions continue to be eased (fingers crossed) we can explore this further.
Looking ahead to the Trustee Away Day
Looking to the future, each year we hold a strategic away day to give the SLT and the Trustees the opportunity to have detailed discussions for the Charity's strategy and action plan for the year ahead.
Drum roll please… we are hoping that our away day (due to take place on 21 May) can be face to face!!! We will need to consider this further closer to the time, but the intention is to hold it at our brand spanking new offices in the Custard Factory. I really hope that we can meet in person – over the last year we have welcomed three new Trustees (Mundeep, Emma and Pam) who we have yet to meet I also can't wait to have a nose around the posh new offices!
Final thoughts
I cannot reiterate enough how proud I am of everyone involved with Sport 4 Life. The team really has done a fantastic job in keeping going and finding new and innovative ways to support the young people we engage with. The work of Sport 4 Life will be needed more than ever as we look to the easing of restrictions and navigating the 'new normal'.
Perhaps Q3 will be our last virtual Board meeting? Watch this space!