We have forged a new partnership with the Solihull Moors Foundation as part of a drive to help more disadvantaged young people in the town harness the power of sports-themed personal development.
The initiative is aimed at widening access to Sport 4 Life UK's renowned training expertise and will kick off in earnest at October half term with the launch of a Sports Leaders Qualification course for 13-18 year olds. Taking place at the Solihull Moors Football Club's ARMCO Arena in Solihull, attendees will receive coaching and tuition from our qualified tutors, leading to an accredited certificate proving a range of skill sets useful in the workplace.
Each year, we work with around 2,000 young people not in education, employment or training (NEET|) between the ages of 11 and 29. Similarly, the Solihull Moors Foundation, the charitable arm of Solihull Moors Football Club, provides football-themed community activities to 2,500 people each year.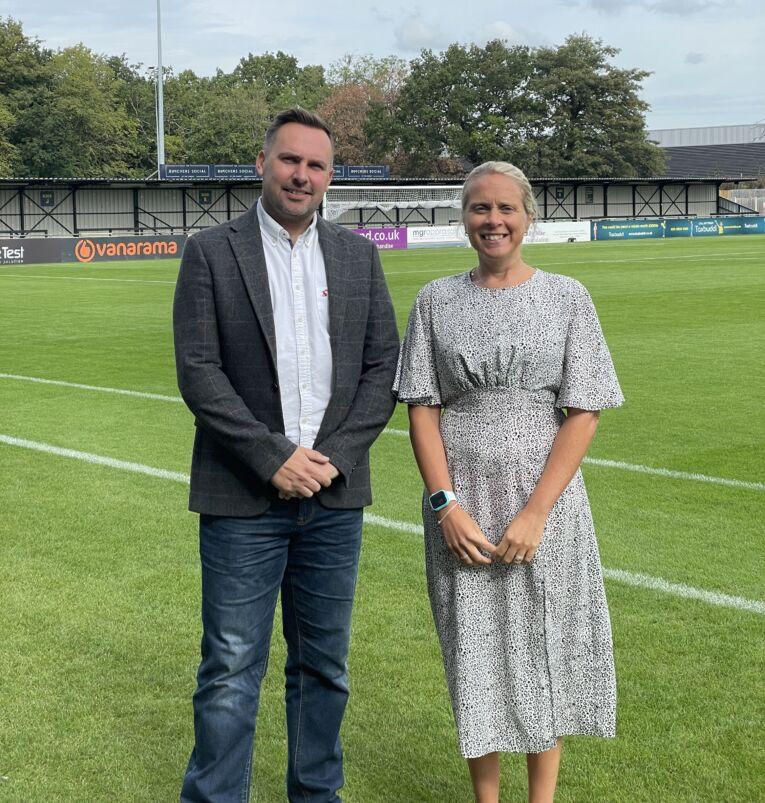 Announcing the partnership, Rob Wells, Head of Business Development at Sport 4 Life UK, said the charity and Solihull Moors Foundation had a shared mission to make a difference.
"Our organisations are really well aligned and together we'll be able to engage hundreds more young people in the Solihull area by jointly delivering a range of initiatives based around sport and personal development.
"Crucially, this collaboration is going to make a big impact at a time when households are facing significant hardship, as it will enable young people to participate in sport and gain new skills no matter their financial circumstances.
"So, we're very excited to announce this partnership, which is a key part of our programme of growth across the West Midlands and beyond,"– he said.
Solihull Moors Foundation CEO Becci Fox said the relationship would open up a range of opportunities for local children and youth.
"We already work with more than 20 local schools to improve social inclusion and tackle issues such as bullying and unhealthy eating, whilst encouraging children to make the most of their education.
"Our partnership with Sport 4 Life UK will further strengthen our offering, bringing in new layers of support to truly benefit those youngsters who are struggling. We can't wait to get started and make a difference to people's futures,"– she said.
The Solihull Moors Foundation offers a variety of programmes designed to support the needs of the communities it serves. Common areas of support include education, sports, recreation, and health and wellbeing. The Foundation's aim is to improve the quality of life in the region and beyond. It has approximately 2,487 participants, who access services provided by the Foundation on a weekly basis, with ages ranging from four years to 80 and above.