Our staff and young people are set to brush up on their presentation skills, thanks to a new partnership with a Birmingham media training business.
Hayes Collins Media helps a wide range of private, public and charitable organisations to improve their communications skills for broadcast and print journalism interviews and public speaking situations. The business has teamed up with us to provide presentation training to young people participating in a new employability course offered by us this September.
Additionally, the partnership will coach our Youth Voice Panel, which aims to amplify young people's perspectives on all sorts of issues among local and national policymakers.
The Hayes Collins Media team will also provide media training to Sport 4 Life UK's senior staff as part of a drive to raise awareness of its work with disadvantaged communities in the West Midlands, in addition to organisation-wide technical filming skills assistance.
Commenting on the partnership Sandra Collins, Director at Hayes Collins Media, said: "In this fast-paced world of constantly updating rolling news, it's important that organisations which want to engage the media have the skills to communicate their messages clearly and succinctly.
"So, having seen the vital work that Sport 4 Life UK is doing with youngsters from hard-to-reach neighbourhoods in the West Midlands, we're delighted to be able to provide both its leaders and beneficiaries with the tools to tell their stories well to a wider audience, whether that's in front of a TV camera or in a job interview."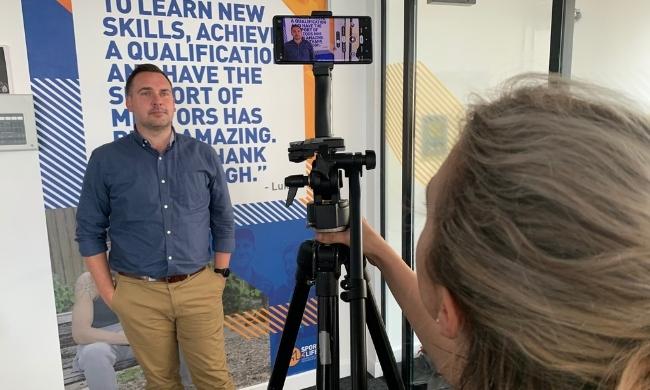 Sarah Kerry, Business Development Manager at Sport 4 Life UK, added:"Being able to present yourself positively is central to success in so many situations, so the support Hayes Collins Media is delivering has the potential to change lots of lives for the better. We're truly grateful for their support and are very much looking forward to working with media and presentation experts in the coming months."