We have launched a new mentoring offer in an attempt to bring its ground-breaking work to more of the region's disadvantaged young people. Our 'Career service for secondary schools' is being made available to education establishments across Birmingham and the Black Country in a bid to support students with careers guidance and assist with attainment, attendance, behaviour improvements.
The paid-for service represents a scaling up of its existing charitable youth programmes and will fund specialist employability mentors to reach a wider audience. Delivery, which will take the form of group and one-to-one sessions at participating secondary schools, will be overseen by Sport 4 Life UK's team of employability mentors, who are Level 3 Information, Advice and Guidance (IAG) and mental health first aid trained.
Under the scheme, youngsters will have access to mentoring, employability skills workshops, engagement with employers and qualifications support, as well as opportunities to take part in sports, leading to accredited qualifications in sports leadership.
Sarah Kerry, Business Development Manager at Sport 4 Life UK, said the initiative would improve the life chances of many more children in the West Midlands.
"Since launching in 2006, we've supported more than 16,000 young people with sports-themed personal development. But it's become apparent, particularly after the pandemic and the ongoing cost of living crisis, that more students need support due to the rising number of children living in poverty. One of the most effective ways we can do this is to offer some of our services commercially to secondary schools.
"The income this generates will help us to grow our team and ultimately deliver more support across a larger area of the region. The service is currently being marketed to schools and we've had significant interest and are confident of starting delivery in September when the new autumn term starts," Sarah said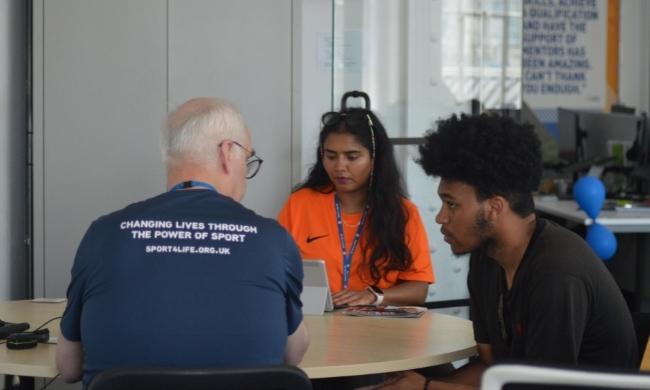 Research by Sport 4 Life UK into the impact of its services showed that 44% of students raised attainment, 50% reported better attendance and 70% improved their behaviour and engagement in class after working with a mentor.
We work with more than 2,000 young people aged between 11 and 29 each year from hard-to- reach neighbourhoods across the region. We exist to provide sports-themed personal development programmes to young people who are not in education, employment or training.
Schools interested in working with us to support young people should visit sport4life.org.uk/young-people/career-services-for-schools for further information.