Future Faces has announced that Sport 4 Life UK will be its partner for 2018-19. Future Faces is a legally constituted section of the Greater Birmingham Chambers of Commerce and is designed to help businesses support and develop staff who are committed to developing their careers. Future Faces is dedicated to maintaining a networking forum for aspiring business people in Greater Birmingham.
Sport 4 Life UK was chosen from a number of competing organisations by the Future Faces committee members. Anna Assinder, Future Faces manager, said: "Sport 4 Life has done some incredible work across the region to help support young people gain access to work and personal development opportunities.
"Their presentation to the committee was engaging, informative, and gave us a great overview of how we can help support the charity over the next year.
"The committee and I are really looking forward to working with Sport 4 Life over the next year; getting involved in their activities, supporting their young people and working with them on our charity quiz and flagship Future Faces Annual Dinner and Awards on 31 August.
"There are lots of ways that members will be able to get involved in supporting this worthwhile cause so keep an eye out for events and news in the next few weeks."
Jack Skinner, business development manager at Sport 4 Life UK, said: "We're absolutely delighted to be partnering with Future Faces for 2018/19.
"We're very excited about helping young people from disadvantaged backgrounds across the region by utilising the assets and skills of the Future Faces Committee and its members."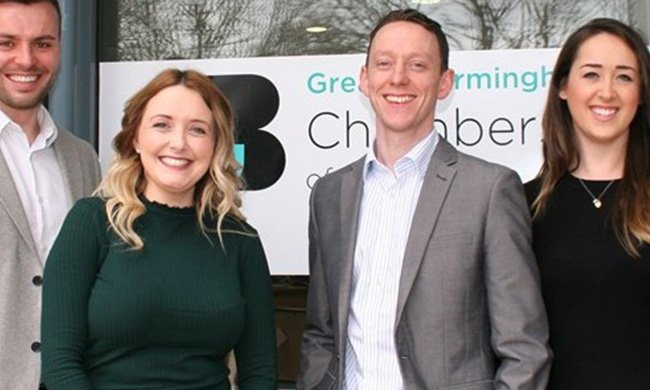 Pictured: Jack Skinner, Hayley Porter (Future Faces vice president), Tom Clarke-Forrest, and Anna Assinder (Future Faces Manager)