Our young people had a fantastic week during February Half-Term, in a safe environment they were able to enjoy lots of different sports including football, basketball, table tennis and dodgeball to name a few.
Sport 4 Life were successful in gaining funding to deliver this project from the West Midlands Police and Crime Commissioner to support. It was amazing to see the passion and excitement on display as well as the strong sense of teamwork amongst the participants.
The week culminated in a very special guest – Moses Adeyemi coming to share his story with our young people which captured their attention and generated some very good questions.
Moses said of the event: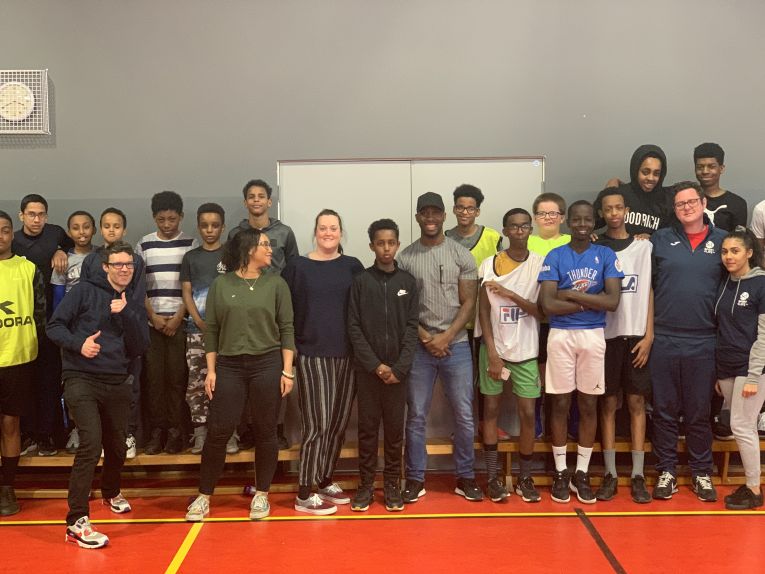 'Sport 4 Life brings opportunities to young people, people underestimate the importance of prevention.'
Moses has transformed his life following two spells in prison and his key piece of advice to the young people he spoke with was 'Don't give up on the right thing'.
The West Midlands Violence Reduction Unit (WM VRU) have extended their commitment to the use of Community Sport as a tool to engage and retain vulnerable young people through February 2020.
During this project, Community Sport will be used to prevent and deter vulnerable young people (aged 8-18 years) from getting involved in youth crime, gangs and entering the youth justice system.
The outcomes of the programme are anticipated to be;
A reduction in incidents of anti-social behaviour in identified hot spots.
An increase in the amount of vulnerable 'at risk' young people involved in cross community positive activities leading to an increase in positive behaviours and attitudes of vulnerable
young people.
An increase in young people's self-esteem, positive attitudes, mental health and wellbeing.