MORE THAN HALF OF CHILDREN NOW LIVING IN POVERTY IN SOME PARTS OF THE UK
The End Child Poverty coalition has published new figures providing a new Child Poverty map of the UK. The new figures reveal that there are now constituencies within the UK where more than half of children are growing up in poverty – compared to one in ten, in the areas with the lowest child poverty rates.
The local child poverty estimates are broken down by parliamentary constituency, local authority and ward. Child poverty is the highest in large cities, particularly in London, Birmingham and Manchester.  Among the twenty parliamentary constituencies with the highest levels of childhood poverty, seven are located in London, three in Birmingham, and three in Manchester.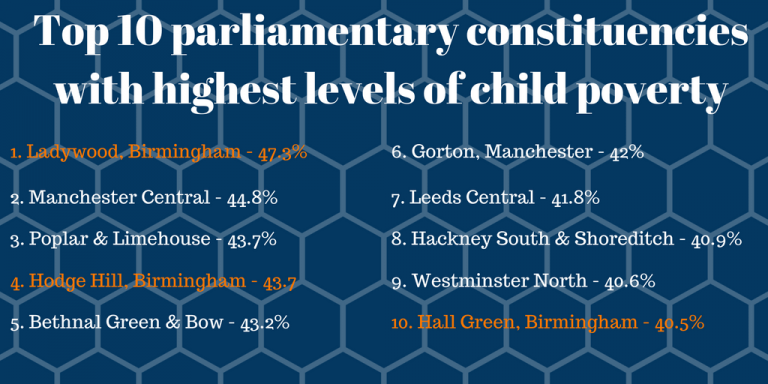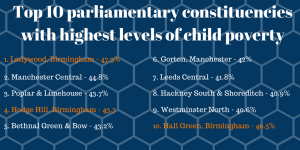 At Sport 4 Life UK, we work in the constituencies across Birmingham with the highest levels of child poverty. We work with young people aged 12 – 29 and support them through our sports-themed personal development programmes. We believe in a level playing field where young people have the opportunity to create better futures for themselves. Our programmes and mentoring provide a path for young people to achieve this.
To read more about the report, please click here.