A lucky group of beneficiaries and staff from Sport 4 Life have spoken of their joy at being given a golden opportunity to participate in the Birmingham 2022 Queen's Baton Relay.
More than 20 youngsters and colleagues at Sport 4 Life UK have carried the Baton throughout the region for the final part of a 90,000-mile global Relay, which concluded at the opening ceremony of the Games on July 28.
Sport 4 Life UK Head of Business Development Rob Wells was among those participating in the Relay. Of the experience he said: "This has been a fantastic opportunity for the people we work with to be a part of something important, something that brings us together and fosters a sense of belonging through sport. I'm confident that those magic moments carrying the Baton will stay with them for the rest of their lives and will be a source of inspiration to strive for new achievements."
Saima, aged 17, is a Sport 4 Life UK beneficiary. She took part in the Shirley leg of the Relay and commented:
It was an amazing moment and has made me really excited about the Games opening. I'd like to thank my mentors at Sport 4 Life UK for giving me the chance to take part in this, as well as all the other activities they're arranging to help me learn new skills for the future."
As a tradition of the Commonwealth Games, the Queen's Baton Relay builds anticipation for the forthcoming tournament by celebrating, connecting and exciting communities across the Commonwealth and highlighting untold stories and unsung local heroes from the places it visits.
The Birmingham 2022 Queen's Baton Relay has covered approximately 90,000 miles (140,000 kilometres) over 269 days, with over 7,500 Batonbearers trusted with the once-in-a-lifetime opportunity to carry the Baton in their community. The Baton has visited all 72 nations and territories of the Commonwealth, yet has travelled almost half the distance than the previous Gold Coast Queen's Baton Relay in a bid to reduce its carbon footprint.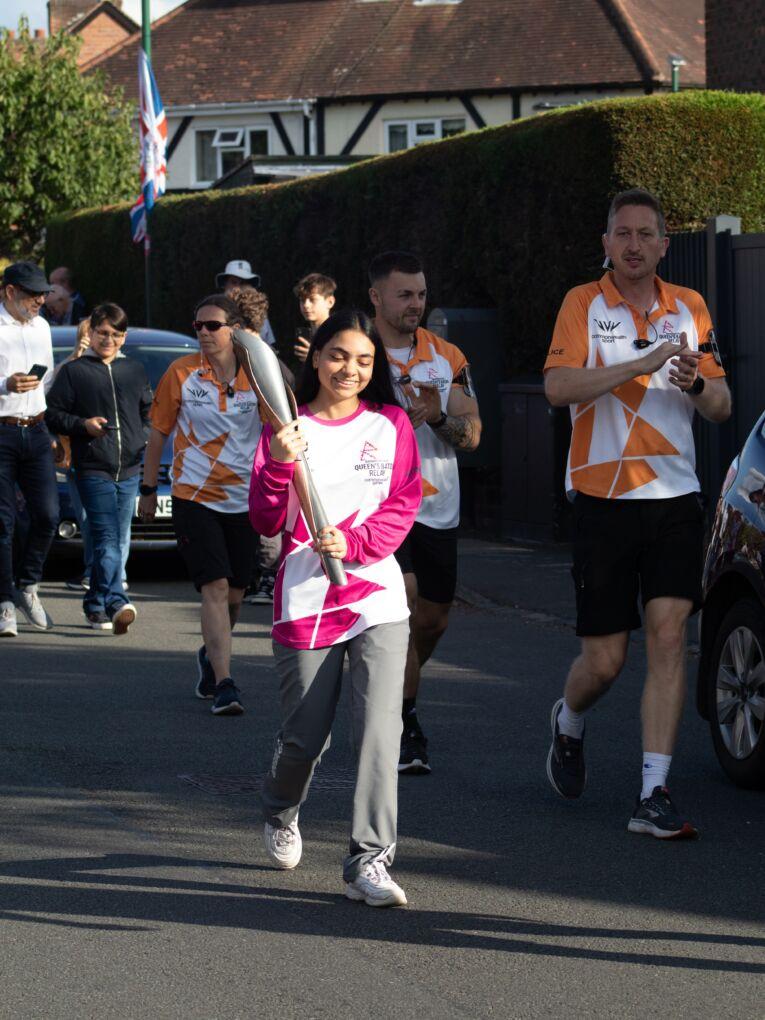 We also have an Employability Programme for Young People, recognised by United By Birmingham 2022, which helps young people in Birmingham who are disadvantaged, at risk of being unemployed or who are NEET (not in education, employment or training). On top of this, we're an Assignment Provider for the Birmingham 2022 Gen22 programme.