Winner – Improving Impact Award
Sport 4 Life UK is thrilled to have won the Improving Impact (charities with 4-25 paid staff) award at this year's The Charity Governance Awards ceremony.
The Charity Governance Awards is a not-for-profit initiative created to celebrate outstanding governance and trusteeship in charities across the UK.
The Improving Impact category is there to recognise organisations that demonstrate how the board has contributed towards the increase of the charity's impact in relation to its cause, mission and values. Judges were mainly looking for examples of increasing social impact, not just fundraising or increasing income.
The judges were impressed by our commitment to listening to young people, using what they said, together with the use of external evidence, to reshape the whole operation — referring specifically to our new delivery model.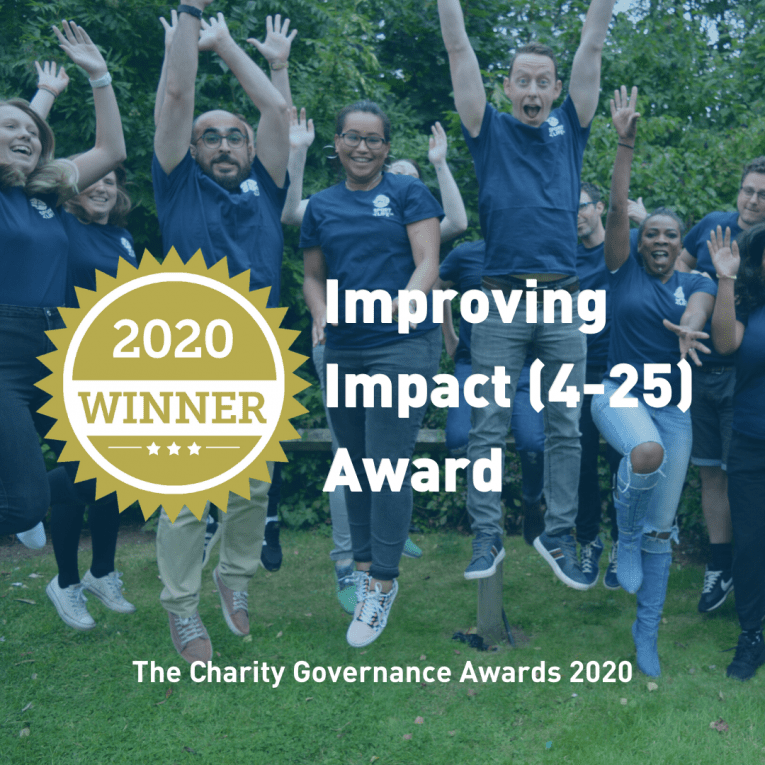 The judges felt (and we agree) that, in the development of our new delivery model, our trustees provided strong leadership in the areas of culture, service development, risk and income generation. They felt particularly encouraged by the bravery and risk taken by the trustees in recognising the necessity (and opportunity) to change the charity's operating model.
Due to the current coronavirus situation, the awards ceremony was a little bit different from what we're used to, as the whole event was streamed online. However, that didn't stop us from getting dressed up (from the top half at least) and get into the spirit of the event. 
We are very grateful to have been nominated for such an award and honoured to have won. On accepting the award, Our Head of Business Development, Rob Wells, said:
"We're absolutely delighted to be successful in winning the award for improving impact. It really shows the recognition for all the hard work of our team, and in particular of our board, who are always supportive of the journey we're on.
"Thanks to everyone for their support and we look forward to continuing our impact in the many years ahead."
You can watch Rob's full acceptance speech and learn more about our nomination here: The Charity Governance Awards 2020 website.
*The picture above was taken before coronavirus lockdown. However, if we were together, this is what we would be doing!