Fledgling legal eagles from across Birmingham are hoping to help the region's disadvantaged young people soar to new heights under a partnership with a leading personal development charity.
The Birmingham Trainee Solicitor's Society (BTSS) has chosen Digbeth-based Sport 4 Life UK, which delivers sports-themed life skills programmes to 11-29-year-olds, as its charity of the year.
During the next 12 months, the Society will stage a series of vital fundraising activities, in addition to providing skills improvement support to Sport 4 Life UK beneficiaries through mock interviews and workshops. Plans are already underway for a charitable sports day involving legal organisations across Birmingham, including the BTSS.
It is also hoped the venture will open up opportunities in the professional services sector for youngsters from deprived backgrounds.
Commenting on the partnership, the BTSS's Charity and CSR Officer Sophie Warren, Trainee Solicitor at Shoosmiths LLP law firm, said Sport 4 Life UK's aims to aid the development of young people resonated with the BTSS committee and fellow members:
"As a group of aspiring legal professionals, we recognise the importance of life and employability skills for young people and, as an organisation, are passionate about giving back to the community and sharing our skills and experiences. One of the things we really love about Sport 4 Life UK is the way the charity uses non-traditional methods to engage with young people so that their work will be embedded into that person's life forever.
"We're thoroughly looking forward to working with Sport 4 Life UK this year, in particular with the upcoming Commonwealth Games, and we have some really exciting fundraising and non-fundraising events planned for the coming 12 months."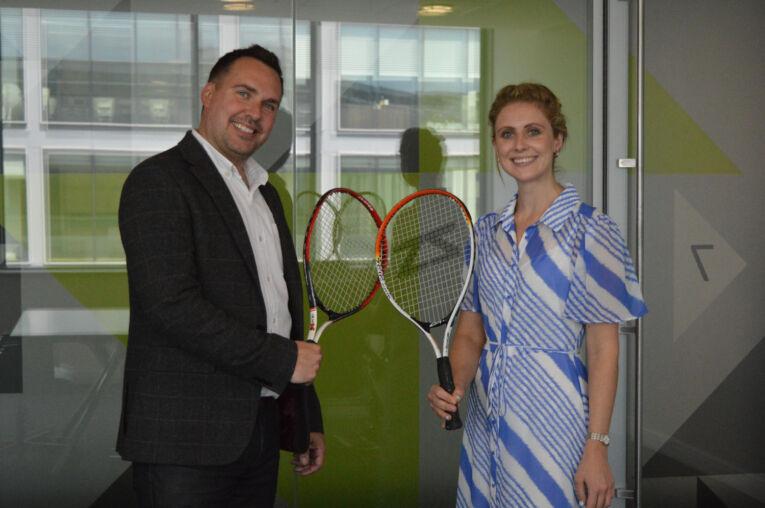 Sport 4 Life UK's Head of Business Development Rob Wells added:
"We're over the moon that the BTSS has opted to support us and would like to offer our thanks. As peers of many of the people we support, we're confident that the Society will inspire and support numerous disadvantaged young people to find routes into the world of professional services. We're also looking forward to watching their sporting activities, particularly in this Commonwealth Games year, which I'm sure will highlight how sport can be a vehicle for all sorts of positive outcomes in a young person's life." 
Rob added that the BTSS partnership signalled a broadening of sectors now working with Sport 4 Life UK. These include construction, facilities management, security and hospitality to name but a few.
 "One of the most effective ways we help our beneficiaries is through practical training across different sectors. This approach often results in doors being opened and lives being changed for the better – so to have access to the legal profession and its opportunities is a big deal for us," he said.
Find out more about how your business could work with Sport 4 Life UK.