Following the highly successful 2022 Commonwealth Games, two Birmingham-based companies were connected through the "United by Birmingham" programme. The collaboration between employability charity Sport 4 Life UK and publishing company The Book Shelf offers an exciting opportunity for young people in the UK's thriving second city.
Sport 4 Life UK have been helping young people move into education, training, and work since 2006. Their vision is to create a level playing field where every young person has the opportunity to create a better future for themselves. As part of this, they match unemployed young people with local companies for work experience opportunities across various industries, including book publishing.
The Book Shelf were founded in 2018 to help aspiring authors to write, prepare, and self-publish professional, high-quality books. Over the past decade, the publishing industry has changed rapidly with the advent of self-publishing through platforms like Amazon KDP. However, there is still a lot of elitism marring the industry, and this is why The Book Shelf are on a mission to make the sector more sustainable, accessible, impactful, and diverse for both authors and workers.
Across the UK, a staggering 82% of publishing workers have a university degree compared to just 19% of the population and more than half of working-class people have experienced prejudice or discrimination there. In a "chicken-and-egg" situation, people cannot gain a job without experience or gain experience without a job, which particularly shuts out young people and those from lower socio-economic backgrounds. Likewise, only 13% of the workforce are from BAME backgrounds.
As a mixed-race, female business owner from a working-class background, The Book Shelf's founder Ameesha Green knows this too well. That's why The Book Shelf are passionate about helping young people access an industry where those from disadvantaged backgrounds struggle to find an open door. Thankfully, collaborations between companies like this offer a vision for change, as demonstrated by the first two young people to take on the mantle, Raine Maylor and Zaynab Dala.
After a month of work experience, Raine reflected, "Seeing how Ameesha has built a team behind her business has inspired me and shown me how it's possible to build a business from the ground up and be your own boss." Likewise, Zaynab expressed the benefits of the placement, stating, "Since starting at The Book Shelf, I have gained confidence and feel much more comfortable within the work environment. The experience I gained here will give me a head-start and help me begin a career in digital marketing."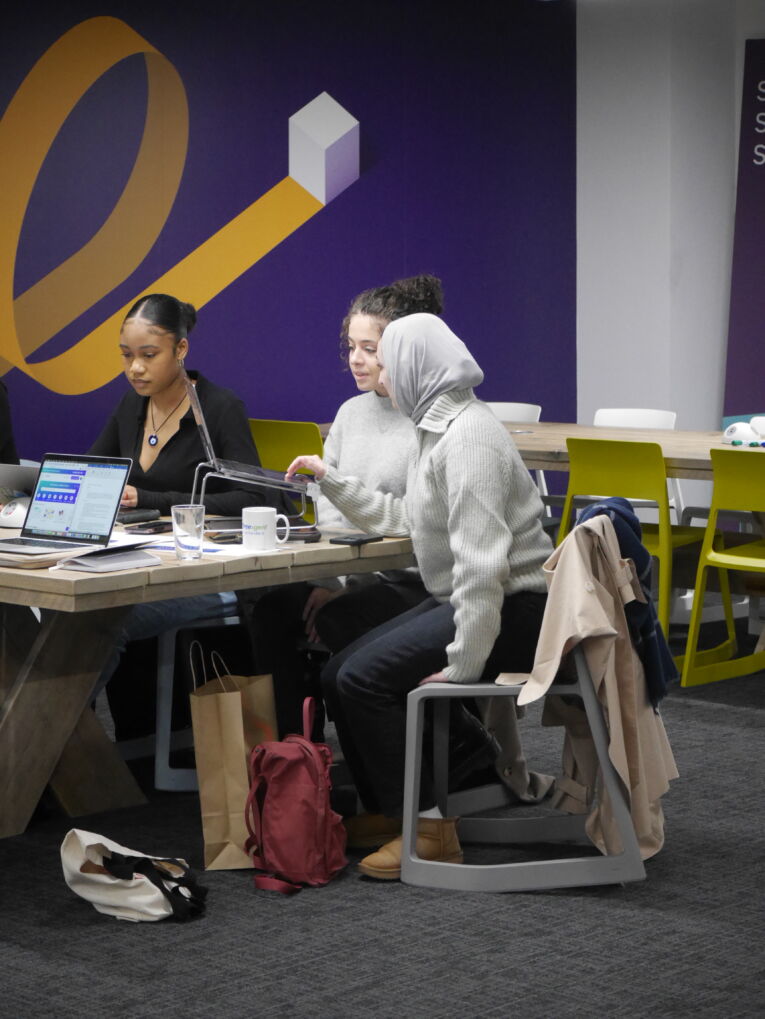 Likewise, the practical skills gained will serve both young women on their career journeys. Zaynab stated, "When I started, I had little to no experience with blog writing. However, I now feel more confident in writing blogs and proofreading." Similarly, Raine said, "I immediately felt comfortable to ask questions and learn new things, from the fundamentals of making a book to the different types of design. I now know how to typeset books and have an insight into self-publishing on Amazon."
Sarah Parry, Business Development Manager for Sport 4 Life, said of the collaboration, "We're really proud to be working with a values-led organisation, The Book Shelf, as opportunities for young people to get real, hands-on experience is key to developing their employability skills, building their confidence, and ultimately supporting them to progress into sustained employment." Hopefully, we will see more promising collaborations like this across the city and the country to improve employability for young people in a difficult financial climate.
If you'd like to find out more about the work done by Sport 4 Life UK, visit their website at sport4life.org.uk/ and if you'd like to work with The Book Shelf on your book, you can contact them at thebookshelf.ltd/.