Ubayda's story
Ubayda was new to Birmingham. Living in supported accommodation, he was just about getting by.
Ubayda experienced a challenging home life in Saudia Arabia after moving there in his early years from the UK. He'd never attended school formally and had a fractious relationship with his parents.
This resulted in him becoming estranged and moving back to the UK by himself. With these experiences, Ubayda had developed mental health issues, a lack of confidence, and felt very isolated.
After an opportunistic meeting with a Sport 4 Life UK Mentor at a job centre, he hasn't looked back. Ubayda's journey began by completing a Sports Leaders UK Qualification. He developed key skills such as communication, leadership, and teamwork, whilst also improving his confidence in a group setting.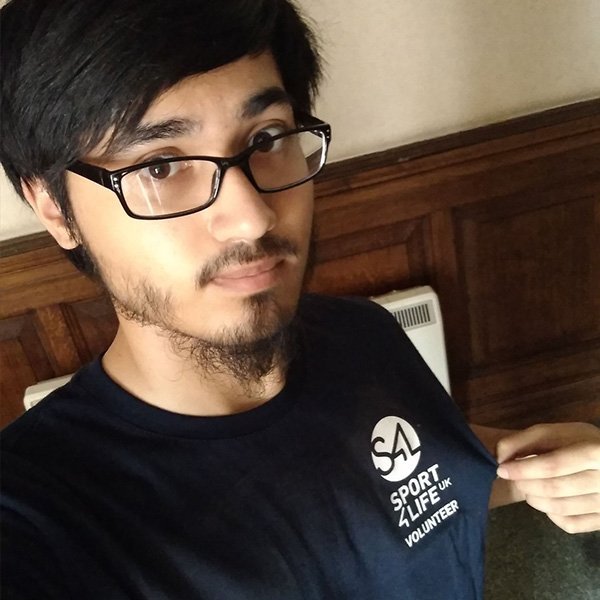 "Sport 4 Life set the ball rolling for me. I was at the job centre one day, now here I am."
Alongside this, Ubayda received tailored 1:1 employability and personal development support that helped him discover a passion for youth work and supporting young people.
"This was genuinely the first time someone had sat down with me and asked me what was going on in my life. Not even my parents did that."
Ubayda developed his CV and cover letter through these 1:1s and then took part in a formal mock interview. The interviewer was so impressed with Ubayda, she became a mentor to him, and continues to support Ubayda.
"I'd never been in a proper interview before. It was a big thing for me; ground breaking in my development."
On successful progression through the service, Sport 4 Life UK supported him into further training where he undertook work experience at a local youth centre to develop his skills in a work setting. Ubayda then went on to continue his education, and he is now in his first year of University studying Youth Work.
Alongside his studies, Ubayda sits on several youth boards, and is currently the Chair of the Birmingham City Council Youth Board. Ubayda still finds time to take part in youth consultations and volunteering at Sport 4 Life UK. He supports fellow young people using his own experiences to help motivate and support them in their own journeys.