Sadah's story
Aged 25
Sadah was low in confidence and has anxiety having left the working environment due to undesirable circumstances that continue to affect her. She was initially referred to us by The Dolphin Women's Centre, a partner organisation, where she was a volunteer.
Sadah worked with her Sport 4 Life UK mentor, Jeni, who helped her complete an intake assessment so that we could better understand her needs and the support we could provide for her.
To help develop her life skills, confidence, motivation and self-esteem, Sadah joined our Employer Encounter sessions. This involved CV development, application completions and mock interviews. In addition, Sadah also used a variety of other services, including working with professional counsellors, to support her anxiety and grow her confidence.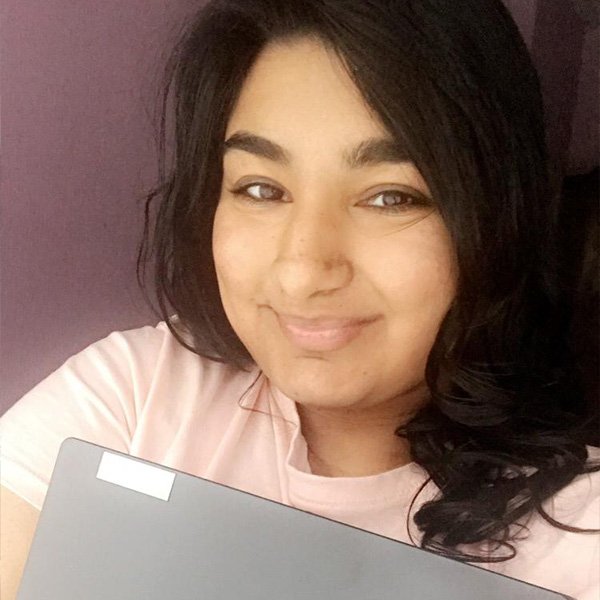 Before lockdown [COVID-19], Sadah recognised that she enjoyed Customer Service and would like to pursue this as a career. Jeni worked with Sadah to find an appropriate Customer Service qualification, which would be funded by Sport 4 Life UK. However, the introduction of lockdown in March 2020 meant that Sadah could no longer use the computer at her local library.
Not wanting Sadah's progress to dwindle, Sport 4 Life UK gifted a laptop, as well as Microsoft Office & Publisher so that she would complete her course work, update her CV and apply for jobs.
"I had found guidance, advice and emotional support when I didn't have anyone I could look up to. I am grateful for the continuous support I am provided with during lockdown."
During lockdown, Sadah was able to develop her IT skills and has even undertaken online interviews, something she was very nervous about. It's been absolutely incredible to see her confidence grow.
"For the past couple of years, I've been trying to get into employment with numerous agencies but all in vain until I met Jeni when volunteering. Jeni has not only helped me take 1st steps of employment but she has also become a support system. I have been gifted a lovely new laptop which can help me to carry out my course work and possible employment opportunities I might get."
Sadah now feels more in control of her future.