Liam's story
Age 22
Liam's story is a testament to the transformative power of mentorship and the impact Sport 4 Life UK can have on young individuals' lives. With Lincoln's guidance and the support of Sport 4 Life, Liam went from a place of unemployment and self-doubt to securing a job with the NHS. Liam's journey is an inspiration for anyone facing similar challenges, reminding us that with the right support and determination, success is within reach.
Fresh out of college, Liam initially aspired to pursue a career in plumbing. However, he soon realised that this was not a career he wanted to commit to. This led him to reach out to his local job centre, seeking support and guidance. With a history of struggling with education and less-than-ideal grades, Liam felt limited in his opportunities and began to doubt his future prospects. His self-confidence hit an all-time low, and he found himself lacking motivation and direction. However, taking the first step of reaching out to the job centre marked the beginning of a new chapter in his life.
Liam's search for guidance brought him to Sport 4 Life, where he found his mentor, Lincoln. From the start, Liam felt a strong connection with Lincoln, opening up about his struggles and employment insecurities. Together, they devised a plan to address Liam's challenges and enhance his skills. Liam enrolled in various courses, including the Princes Trust program to improve his social skills and other courses focused on customer service, interview skills and opportunities with the NHS. These programmes provided him with opportunities to step out of his comfort zone, interact with new people, and explore different career paths.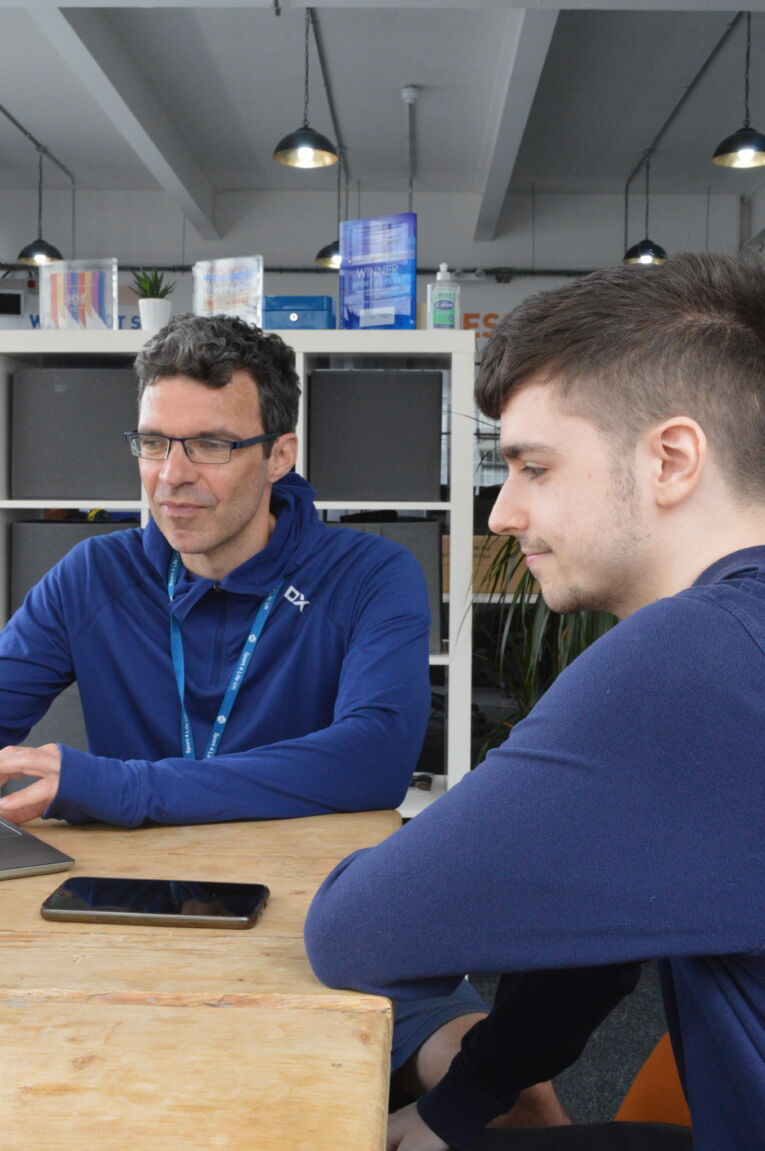 Liam actively worked on building his social skills, understanding the importance of effective communication in the workplace. Additionally, he learned the significance of routine, persistence, and planning ahead. Prior to Sport 4 Life, Liam lacked this skill-set and struggled to find the motivation to push through years of procrastination, however, he soon discovered the value of seeking help and realising that growth comes from embracing vulnerability.
What has Liam achieved at present?
After completing three courses through Sport 4 Life and experiencing a boost in his confidence and skill set, Liam had one final challenge to conquer—an employment opportunity. Liam decided to apply for a position as a Hospital Porter with the NHS, a role he once believed was beyond his capabilities. Thanks to the newfound skills and confidence he gained through Sport 4 Life, Liam successfully secured the job!
"Working for the NHS was simply a career I thought I wasn't good enough to achieve, therefore it wasn't something I ever thought was worth entertaining – but Lincoln pushed me and ensured me that nothing is out of reach once you start taking the steps towards it."
Liam's Advice to You
"Don't be scared to take risks and make mistakes when it comes to employment, go out there and find what it is that you enjoy, what you have a passion for, and what you want to achieve. If you don't find the answer straightaway then don't worry, you're only 1 step closer to narrowing down exactly what you want. Also don't be ashamed to ask questions, if you need help and support, go out there and find it – I did exactly that and Sport 4 Life helped me in the best way possible."
So remember to:
Seek support
Embrace new experiences
Persevere and stay positive
Build a support network