Leo's story
Age 18
Leo first joined Sport 4 Life through mentoring in February 2021 completing virtual mentoring sessions over Zoom, due to the pandemic. He was out of college, not in education, training or employment and this is why he decided to join Sport 4 Life.
"I didn't feel I was ready or confident enough to go out and look for a job, I needed support, advice and a confidence boost. I also wanted to meet new people"
Leo has been a very quiet child at school. He was moved up and down in different classes and has generally had a rocky experience at school. He's been looking for ways to boost his confidence.
Having shown interest in our services, Leo received a phone call from his mentor to be at the time- Izzy, who offered to sign him up. Leo had hopes of joining the police service as a PCSO, so his mentor and he started looking into different routes into the industry. We also worked on building his confidence as he was lacking in this area.
As part of his mentoring programme, Leo has been engaging in many different projects and activities. He completed a 5 day cricket coaching course at Edgbaston, he then went on to work on NCS with Sport 4 Life as an Assistant Team Leader for two weeks this summer, his first ever paid employment.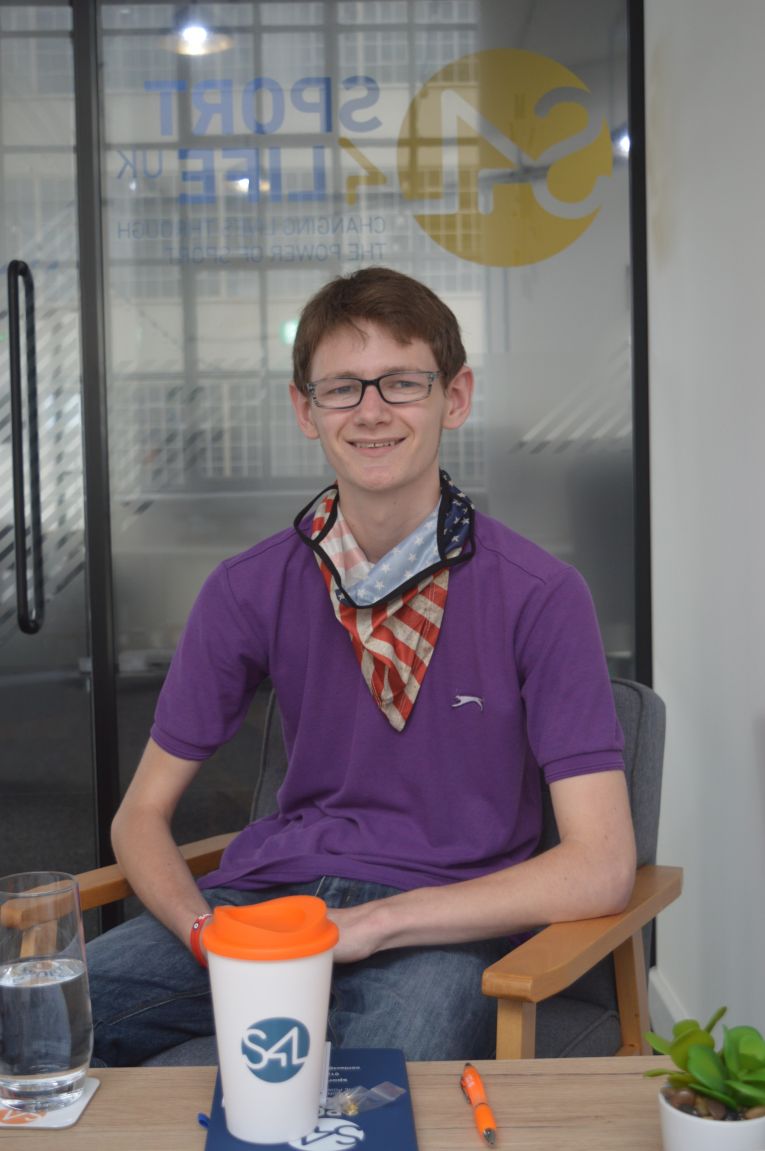 Leo shares that he enjoyed working at NCS a lot, where he supported the team leader, made sure everyone was safe, engaged and happy.
"This experience helped me strengthen my communication skills" Leo shared.
"I WAS VERY NERVOUS AND DOUBTFUL AT FIRST DUE TO ME THINKING I WASN'T GOOD ENOUGH TO APPLY FOR JOBS AND BUILD A CAREER, BUT I'VE TURNED THE NERVES INTO EXCITEMENT, WHICH MY MENTOR-IZZY, HELPED ME OUT QUITE A LOT WITH"
Leo's quite a lively young person, who's interested in Airsoft, which he finds thrilling and humorous. He loves playing video games and has a genuine sense of curiosity. Leo likes to learn new things.
When asked why he decided to join Sport 4 Life, he shares that we helped him find a path and a goal he wants to achieve.
"What I enjoyed most about my time at Sport 4 Life was interacting with new people, keeping in contact with my mentor-Izzy, and communicating with people, associated with Sport 4 Life"
"Izzy encouraged me to go to college and thanks to her I chose a Public Service course at college, which started on Wednesday, 15th September"
As part of his programme at Sport 4 Life, Leo has also completed an EE workshop and attended 2 mock interviews. He found the interviews frightening at first, but he felt more and more comfortable and confident throughout the process.
"The mock interviews helped me out quite a lot to know how to better approach interview questions"
Today, Leo volunteers at Age UK, because of the supportive environment there, as well as he's just started college, encouraged by his mentor.
"I've become more energetic & motivated due to finding jobs and having work experience. Sport 4 Life's team helped me shape up my skills and get them ready to go"