Jaden's story
Age 19
A creative and talented young artist, Jaden is currently at college and has completed a Level 2 Arts & Design Diploma. He first joined us in April 2021, encouraged by his mom. Jaden has always wanted to get help with interview techniques and employability support, so that he could find a part-time job while at college in customer service, and be more prepared and work-ready when he graduates. Building confidence and learning key life skills was what Jaden was looking for and as a result, he self-referred through our website and started his programme with us earlier this year.
We were truly amazed by Jaden's passion and enthusiasm. He's an autistic artist that enjoys drawing portraits and is the kind of person who gives their heart and soul to everything they do. Jaden likes to keep himself very busy and well-organised. An explorer by nature, Jaden is drawn to Nature, plants and animals and likes to explore the hidden beauty of the world around us.
His initial expectations were to get the practical experience needed to be successful at interviews.
"I really enjoyed the mock interview practices, because it boosted my confidence, helped me learn how to express myself better and receive valuable feedback"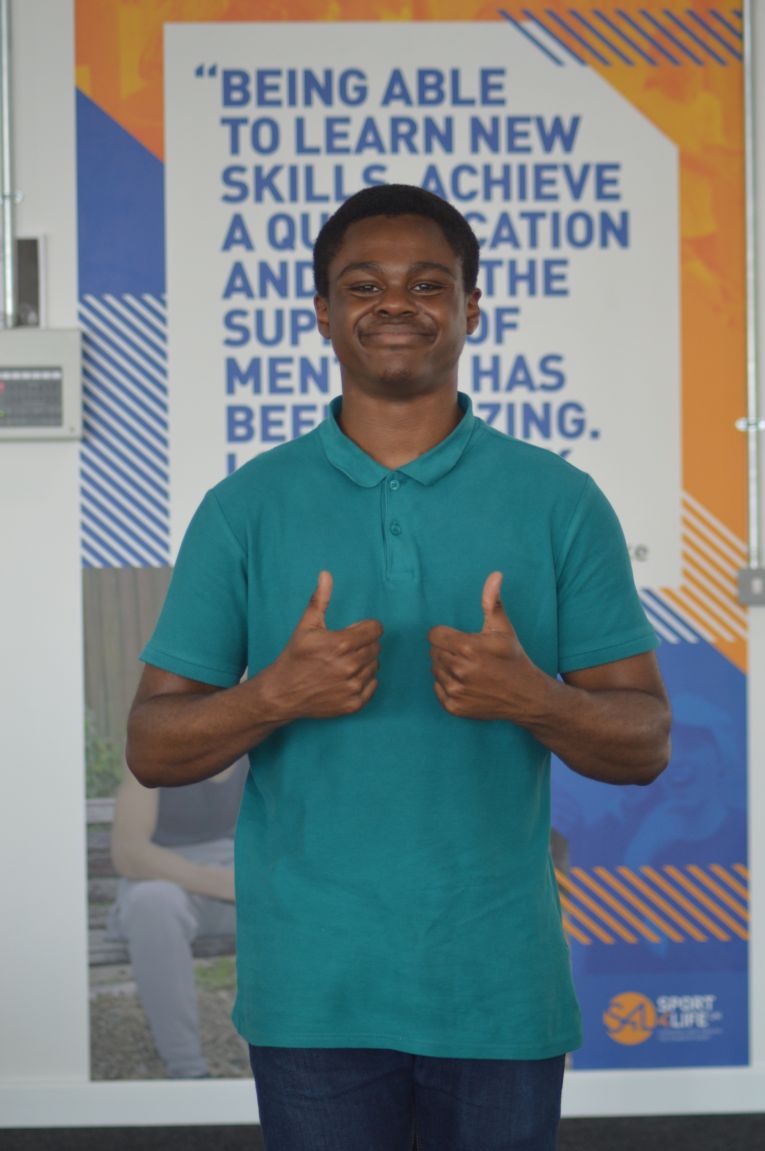 What he found though is that on top of the practical skills he learnt during his time at Sport 4 Life, Jaden boosted his confidence, improved his soft skills, and stepped out of his comfort zone.
"The whole experience felt very new to me. I had a lot of fun and learnt many things. It made me look at the bigger picture and helped me stand out as an individual"
"MY CONFIDENCE HAS GROWN FULLY. I'M OVERCOMING A LOT. I'VE LEARNT THAT YOU HAVE TO PUSH YOURSELF AS A PERSON TO SUCCEED AND TO GO FURTHER IN LIFE.I'M THANKFUL TO HAVE TAKEN PART IN THIS AMAZING JOURNEY. IT'S BEEN A WONDERFUL EXPERIENCE AND I'VE SUCCEEDED A LOT DURING MY PROGRAMME AT SPORT 4 LIFE"
Jaden has accomplished many things- he had work experience at Cadbury World as an exhibition team member and a chocolate demonstrator, he then joined a 2 week programme at the MAC Centre, followed by an interview he gave for the BBC Radio regarding his experience at the 'Foot in the Door' programme.
"As a result of my time at Sport 4 Life, my communication skills have been growing a lot and I've started to grow as a person- more professionally"
Today, Jaden has secured a part-time job at the Sealife Centre as a guest experience host, which is something he's wanted to do for a long time.
"I've been surprising myself every year, how well I've been paying attention to the various programmes and sessions, and during interviews. I've really surprised myself in terms of the way I approached the questions"
His Sport 4 Life mentor- Lincoln, supported him fully throughout the hiring process and practiced interview questions with him, broke down the job description very well and explained to him where he should focus on the most.
"Lincoln was a huge support, we practiced customer service interview questions together and I loved how supportive he was during the process"
Jaden dreams big. In 5 years time, he sees himself as a professional and well-known artist, travelling around the world and exhibiting his work.
"I've learned never to give up, keep pushing myself, and just enjoy the opportunity, because you never know where it might take you to in the future"