Hazel's story
Hazel grew up in a single parent household with just her mum and younger brother. Hazel's mum would often need to work long hours to make ends meet and this meant that Hazel would have to stay with her aunt, and look after her younger brother.
At school, she was a bright student, however, she was becoming increasingly disruptive in class and her teachers were concerned about her academic progress.
Hazel was signposted to take part in a sports-themed training programme delivered at her school by Sport 4 Life UK. After much persuasion, she attended reluctantly. After a couple of rocky weeks, where Hazel was resistant to change, Sport 4 Life UK staff made a break through when Hazel discovered she quite enjoyed playing handball. Staff used this as opportunity to strike up a positive relationship with Hazel to support and informally mentor her in a way that was not possible for teachers to do so.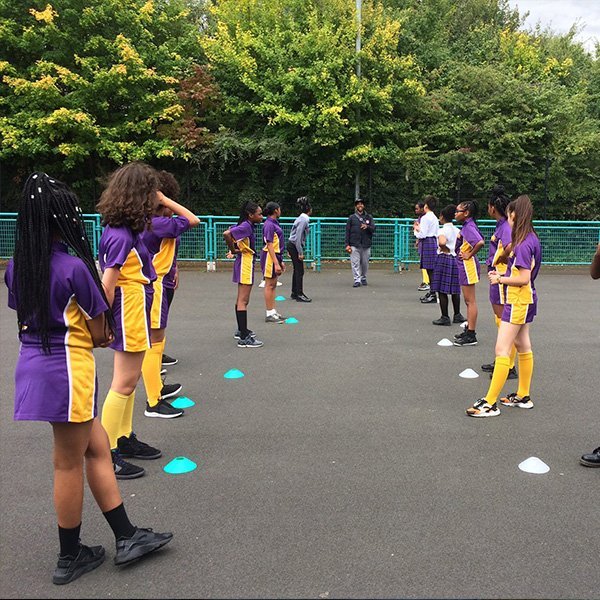 "I'M GLAD THAT SPORT 4 LIFE UK DIDN'T GIVE UP ON ME. I REALLY APPRECIATE THE SUPPORT THEY GAVE ME. IT HAS MOTIVATED ME TO DO BETTER AND BE A BETTER PERSON"
Hazel developed key personal skills throughout the training programme that would help her in personal life, academic life and beyond. She learnt the value of teamwork, discipline, good communication, leadership, and respect. In the process, she earned a Sports Leaders UK PlayMakers Award.
Having caught the bug, Sport 4 Life UK staff were able to arrange for Hazel to attend its community sports sessions outside of school where she continued to develop her skills. Her teachers were pleased with the progress she has made following Sport 4 Life UK's intervention and hope it will continue!