Farrahn's story
Age 24
Farrahn is one of those young people who never give up and serve as a true inspiration. Farrahn graduated with an Events Management degree in 2019 from Manchester Metropolitan University and won a business competition with the funding of which she opened her own business shortly after, called 'Events Shop'. Everything was going very well for her until Covid-19 hit and changed her life forever. Nothing was the same for Farrahn after the pandemic had started- as we all know, the events industry was hit the hardest and Farrahn lost her business and was left without a job, direction or hope.
"I was at a very dark place at the time…I had nothing to lose"
Her story is a testament to how everything you've worked for could be lost in no time and that no matter what we do- life gets in the way sometimes. Farrahn never gave up though!
She was desperately looking for a new job and new opportunities and she then came across a Sport 4 Life ad on social media, which she instantly resonated with. She was unemployed at the time and needed this extra push to get into work again. She clicked on the ad, followed the drop box and as a result, she self-referred herself in the hope of a better life in March, 2021.
Her mentor-Izzy, got in touch with Farrahn and together, they started working on a one-to-one basis regularly. Farrahn has always wanted to work in education and Izzy was providing support in that direction.
"My mentor is amazing, she's been extremely supportive. I wouldn't be sitting here today if it wasn't for Izzy"
"Izzy was checking on me all the time, to make sure I was okay and on the right track. That persistence was really needed to help me get out of the dark place I was at!"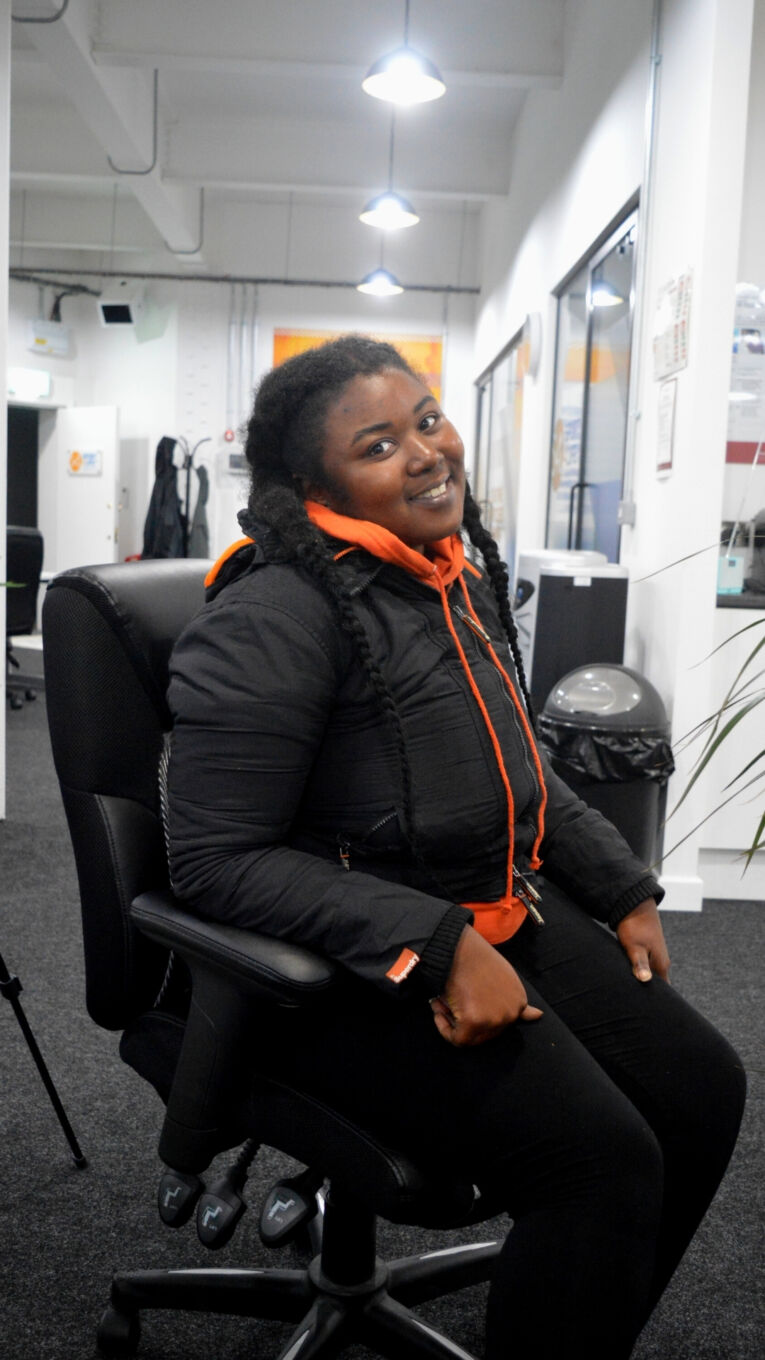 Her mentor was providing tailored one-to-one support, was researching job opportunities for Farrahn, was a source of constant support, and she would practice interview questions with her.
"I HAD TO LEARN TO BE MORE OPEN & VULNERABLE AND SPEAK ABOUT THINGS. SPORT 4 LIFE HELPED ME 'RESHAPE' MY SKILLS AND GAVE ME THE EXTRA PUSH I NEEDED AT THE TIME. I NEEDED SUPPORT AND SOMEONE TO HOLD ME ACCOUNTABLE"
Farrahn is a young person with a passion and drive for continued self-development. Thus, she engaged in many activities and courses with us and secured a few qualifications. She successfully completed a Digital Marketing Course with us, which complemented her Events Management degree. Farrahn also completed CV workshops and Employability training with us and was signposted to a few one-to-one sessions with our Employability Trainer, to reinforce her knowledge and improve her skills even more.
Farrahn was going above and beyond in her attempt to get her life back. She was working 7 days a week, doing NCS Monday-Friday, being a supervisor at the Midlands Arts Centre on Saturdays and working as a bar back at a bar on Sundays.
"What I'm most grateful for is Izzy signposting me for NCS!" – Farrahn shares
"Sport 4 Life has been so helpful with bridging the gap between the horrible place I was at and the stronger person I've turned into today!"
After being signposted for NCS and making a comeback into the world of work, the domino effect just followed and many opportunities started to come her way. Today, Farrahn is at a happier place, she's currently doing her Master's degree at the University of Birmingham, she is a teacher in training, doing her PGCE qualification and works at a school, plus she's an Assistant Team Leader for NCS. Her drive, motivation and strong spirit will always amaze us.
"I would describe myself as a work in progress. I realise how much I have to do and I'm working to get where I need to be"