Daniel's story
Age 29
Daniel first joined Sport 4 Life a bit more than three years ago, after going through some difficulties in his life. He needed a source of direction and inspiration. Daniel was having tailored one-to-one mentoring sessions with his mentor at the time- Hannah. They were looking for opportunities for him to enhance his CV and engage in more initiatives and, as a result, Hannah introduced him to volunteering. This is when Daniel progressed from a mentee to a Sport 4 Life volunteer.
"I became a Sport 4 Life volunteer, because I like the organisation's cause and mission and I wanted to contribute positively to the community"
After being a volunteer for a while, we were amazed by his unique approach, dedication and motivation. At the beginning of 2021, we had a vacant sports coach position, which Daniel decided to apply for and eventually secured his place as a Sports Coach with us.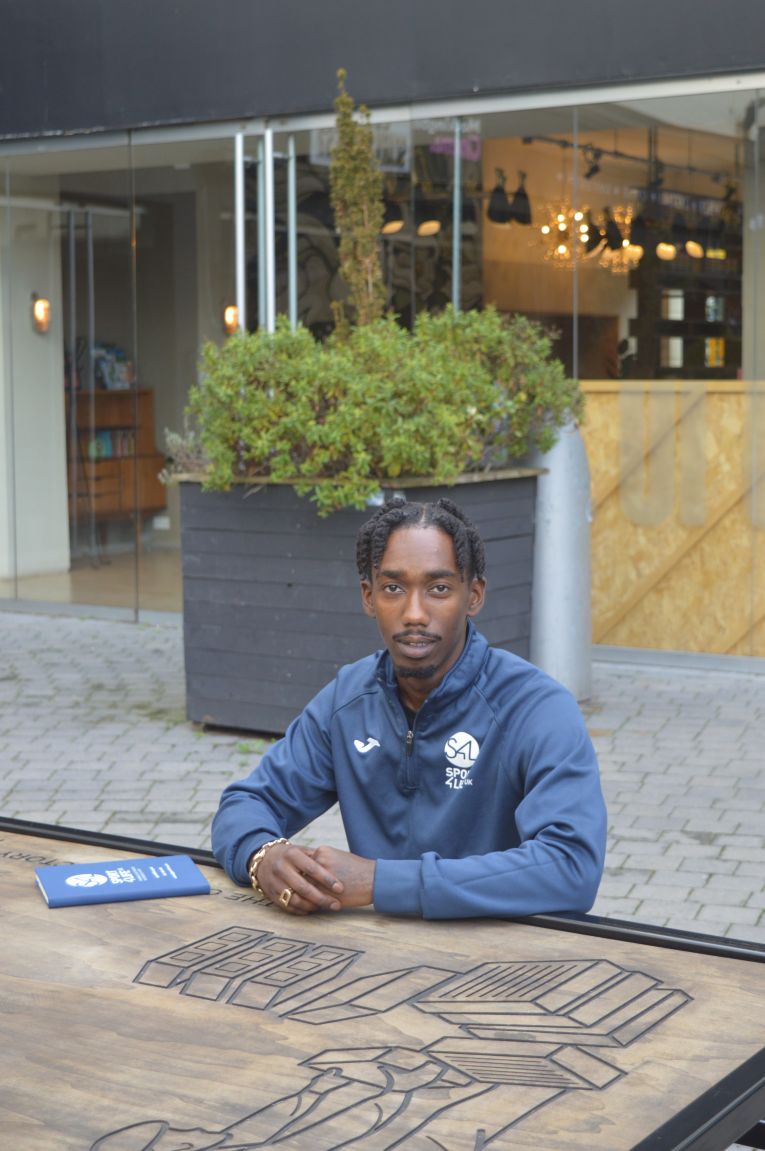 Daniel has been a true inspiration since and a star on the pitch.
"I have always wanted to work with children, show them the right direction, keep them out of trouble, and bee a good example"
"SPORT 4 LIFE MADE ME SEE A DIFFERENT SIDE TO LIFE. IT HELPED ME SEIZE FANTASTIC OPPORTUNITIES. WORKING AS A SPORTS COACH NOW FEELS VERY REWARDING: WHEN I TURN UP TO SESSIONS, ALL THE YOUNG PEOPLE ARE EXCITED TO SEE ME- THIS IS A FANTASTIC FEELING AND I CAN'T PUT IT INTO WORDS"
Daniel is a father of three children himself and for him it is very important to teach young people discipline through sport.
"I am very family-oriented, I've always had a huge passion for sports, particularly football and basketball. It's funny that instead of me getting my son into basketball, it was him who got me into it" Daniel shares
Daniel is an excellent example of a young person with a challenging background, who has successfully embraced his amazing potential, and progressed incredibly with us, to a point where he's now one of our most trusted and talented sports coaches.
Having a difficult upbringing doesn't define who you will become, and we love witnessing our young people succeeding and improving their life chances.