Ashley Thompson's story
Aged 26
After working in retail, catering, and doing admin work, Ashley became unemployed and was struggling to find a job for a while. As a result, he visited his local job centre, where Sport 4 Life was recommended to him. To his surprise, on that day at the centre was our very own Training Project Manager – Craig Corrigan, who introduced him to the organisation in more detail and explained to him how we could be of help.
Ashley first joined Sport 4 Life in 2018 after not knowing what he wanted to do with his life. He did not know where his strengths were and what it was that he was supposed to do. He felt overwhelmed.
"I am part of a generation that has been spoiled for choice, and that can sometimes make things difficult. There are so many things out there..it's hard to know which job is the right one for you."
Two months after joining Sport 4 Life, Ashley referred one of his friends, because he wanted to help him find a job, too, through the employability workshops of Sport 4 Life.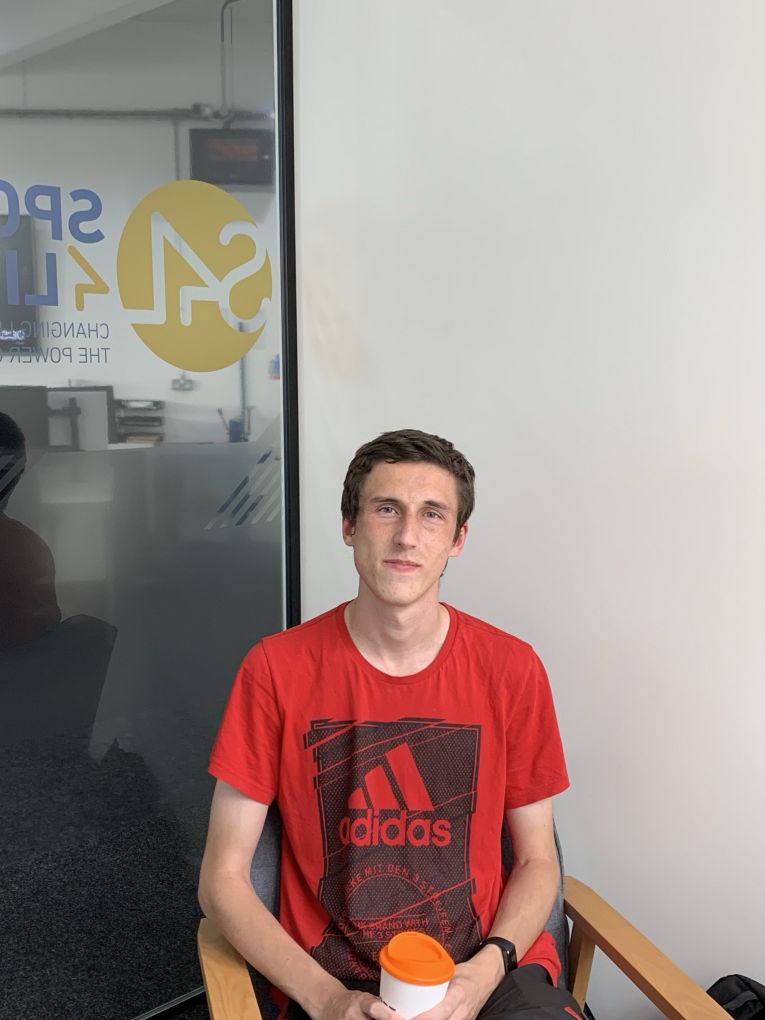 "The mentors and the training project manager helped me with everything! They looked at my CV and provided me with CV writing support, as well as helped me overcome my fear of interviews. Staff did everything they could to help me find a job and accomplish things."
"RECEIVING SO MUCH SUPPORT FROM EVERYONE AT SPORT 4 LIFE HAS BROUGHT ME OUT OF MY SHELL, BECAUSE I USED TO BE A VERY SHY PERSON, AND I AM MUCH MORE CONFIDENT NOW AND COMFORTABLE WHEN APPLYING FOR JOBS AND ATTENDING INTERVIEWS"
A curious, talented and lively young person, Ashley is a huge Nature-lover, who enjoys outdoor activities and to be surrounded by Nature. He loves playing computer games and reading – his favourite genre is fantasy and Harry Potter, in particular, is his favourite book.
Ashley shares that what he enjoyed most about his time at Sport 4 Life was how supportive everyone is.
"I like that I am much more confident now, because I know how to look for a job, what to do, I am more confortable in attending interviews because I know how to present myself and my skills. I feel more prepared."
Today, Ashley has become a more well-rounded person and would love to engage with some volunteer work. He is in the process of signing up for the Commonwealth Games as a volunteer. He is more open, he is not scared to speak his mind and to share his experiences. Ashley has developed a positive attitude and outlook on life.
His dream career is in the IT industry. In 5 years time, Ashley sees himself as being a Team Leader or a Manager at an IT-related job.
"I am so grateful that Sport 4 Life covered the expenses for my CompTIA certificate, that I have wanted to do for years, because it has been a dream of mine to get a career in the IT sector and most jobs ask for this certificate!"