Abdur's story
Age 25
Born in Bangladesh, Abdur came to Birmingham to pursue a better education and career opportunities. While Abdur always expressed a passion for sports, he felt the business world would provide him with more career opportunities. However, after graduating from college and enrolling for a business degree at university, Abdur decided to leave after the first year.
"University wasn't made for me. I didn't enjoy it; my dream has always been to do something with sports and young people"
Abdur felt lost. Determined to find direction and financially support his newborn son, Abdur went to his local job centre and was put in contact with Sport 4 Life.
"My Sport 4 Life mentor helped me improve my CV and interview skills. Hannah [mentor] sent me loads of jobs that were a great match for me, and she supported me fully throughout the whole process"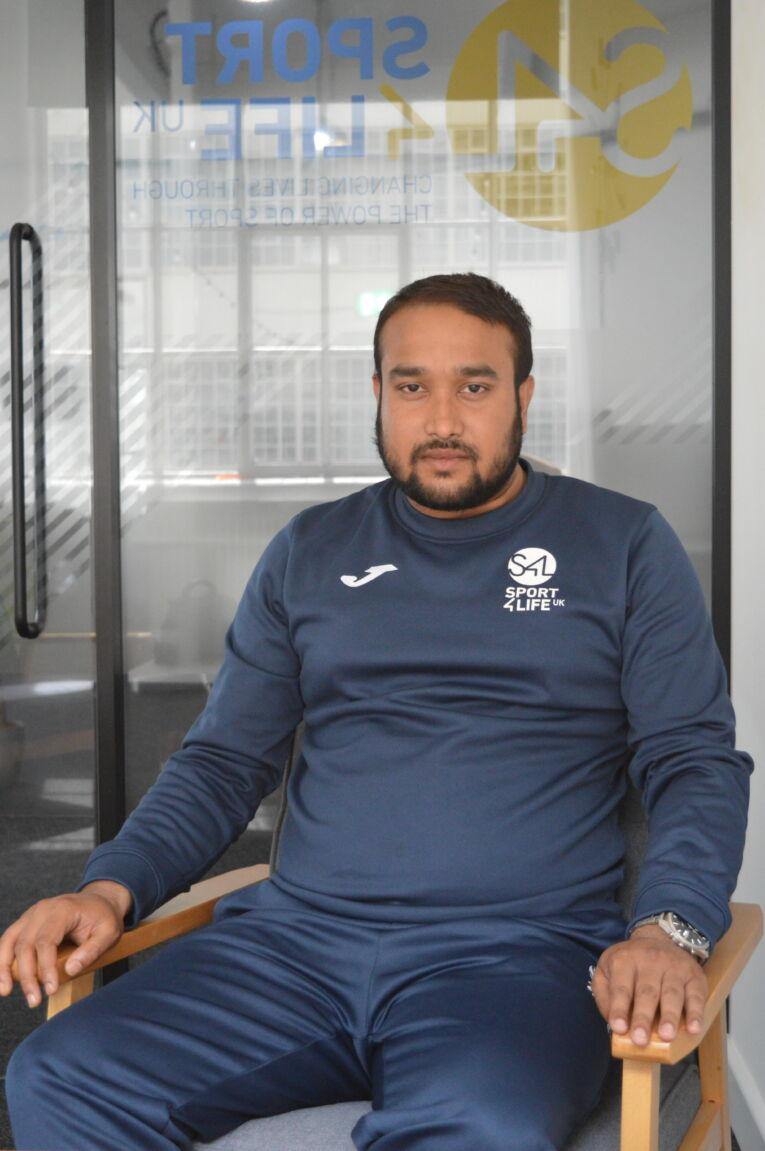 "It was great to have weekly check-ins with Hannah. Everything was about me and my needs. I was able to talk about what I want, and Hannah helped me find jobs I wanted to do. She also helped me get my SIA badge (Security Industry Authority). I've always wanted to apply to security companies, and now that I have the required qualifications, I'm in a better position to do so."
"I WANT TO WORK, I WANT TO DEVELOP, I WANT TO GET MY LIFE IN MY HANDS. I AM CLIMBING THE LADDER OF SUCCESS EVERY DAY, THANKS TO SPORT 4 LIFE"
In between workshops, interviews and applying for this SIA badge, Abdur was invited to interview for a contractual role at Sport 4 Life. Hannah, Abdur's mentor, commented:
"Abdur has a real passion for helping other young people. We know the job market can be challenging at the moment, and people feel more confident in finding a career when they're in work. So, when the Youth Engagement Officer opportunity came up, Abdur was at the top of the list."
After passing his interview, Abdur now works as a Youth Engagement Officer, helping deliver crime prevention and community outreach services in Cape Hill and Oldbury.
"Getting this job and working with young people has made me much more confident. I am able to speak to people, concentrate more and communicate better.
"I'm thankful for everything Sport 4 Life has done. I've got a job, I've got opportunities, and I'm helping the community. I've picked up so many life skills, and I'm in a better place to give my son the best upbringing and opportunities."