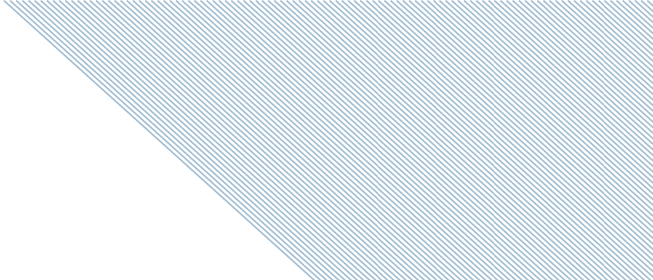 Sport 4 Life Mentors
Sport 4 Life UK's qualified mentors will work with young people on a one-to-one basis to provide support, assistance, encouragement and inspiration during and following our programmes.
All our mentors work with young people to accurately assess their needs, develop a clear action plan and ultimately support them to progress into education, employment or training.
ALL THAT WE DO IS FOCUSED ON CHANGING THE LIVES OF YOUNG PEOPLE.
Jeni Bennett
I'm Jeni and I'm the Mentoring Project Manager. My role is managing a team of mentors, supporting them to deliver their job as well as working with the senior leadership team to fulfil our action plan. I joined after applying for a team leader role with NCS and was offered the opportunity to become a mentor. I wanted to join Sport 4 Life because I love the work that takes place with the young people we support and the outcomes into sustainable employability, education or training.
I'd say that what I enjoy most about my work here is that every day is different and we have an amazing team! No two days are ever the same as a Mentor Project Manager. One day I could be in school talking to a Pastoral Care Manager or with the coaches at the job centre or parents of a young person in need of well-being, criminal intervention or career aspirational support.
I would never forget the day I got my first young person a job.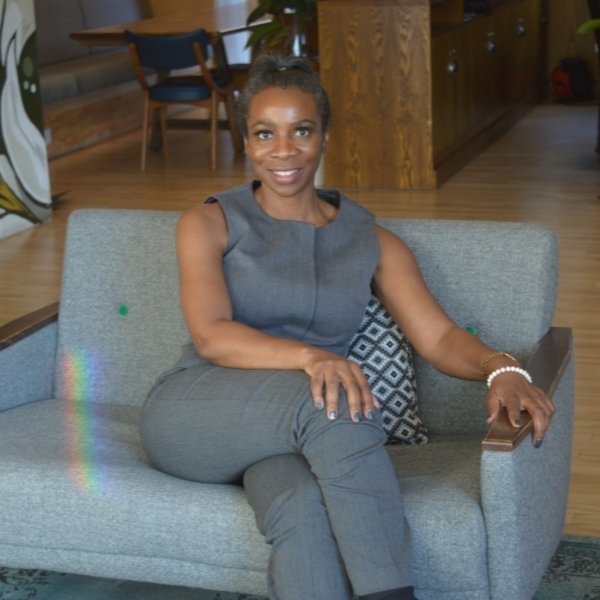 Lincoln Shaw
Hi, I'm Lincoln and I joined Sport 4 Life around two years ago, coming from a similar role at The Prince's Trust. I wanted to join Sport 4 Life because I liked the idea of using sport as motivational tool to help people improve their employability skills.
What I enjoy the most about my work here is the closeness of the team, specifically how we support each other. I enjoy the times when we get to work with other team members, like the Training team or NCS, it's always fun to see how other people work. I'm motivated to help people reach their potential so that everyone can contribute to society. I think the complex problems faced by inner city areas can be tackled by greater employment and people learning to take responsibility for their actions.
Most of the time when I work with young people I provide support with CV's and applications, pep talks and interview preparation. The people we work with are all different, thus, require bespoke support to bring out their best.
An interesting fact about me is that I used to be part of a comedy duo. We produced a number of satirical instructional videos called 'The Gentleman's Lounge'.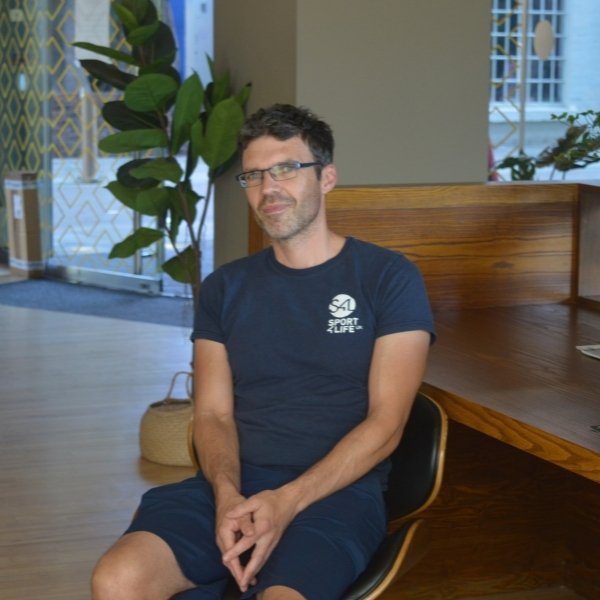 Hannah Kaur
Hi there! I'm Hannah and I was first introduced to Sport 4 Life through a friend between 2008-2010. I volunteered at sports sessions whilst I attended college to build my CV. In 2017, I reached out to Sport 4 Life to do my Criminology placement for University which ended in April 2018. I was then employed as project assistant across two areas, sports and mentoring, that then led to my current full-time mentoring role.
I wanted to join the organisation because I wanted to make a difference and have a positive impact on young people who need support. Seeing Sport 4 Life do this with my own eyes during volunteering and completing my placement, it was the right thing to do. What I enjoy most about my work here is acting on our values as an organisation and our strong team dynamics.
Seeing how far I've come personally and professionally moves and excites me for what's coming next…the world is my oyster (vegan oysters)!
Here are a few interesting facts about me:
– I went to University without realising or knowing what University actually was (in London)
– Night times are my favourite time of the day (crystals and full moons)
– I had the opportunity to watch Arsenal vs Napoli, front row seats, in the Europa League quarter-final in 2019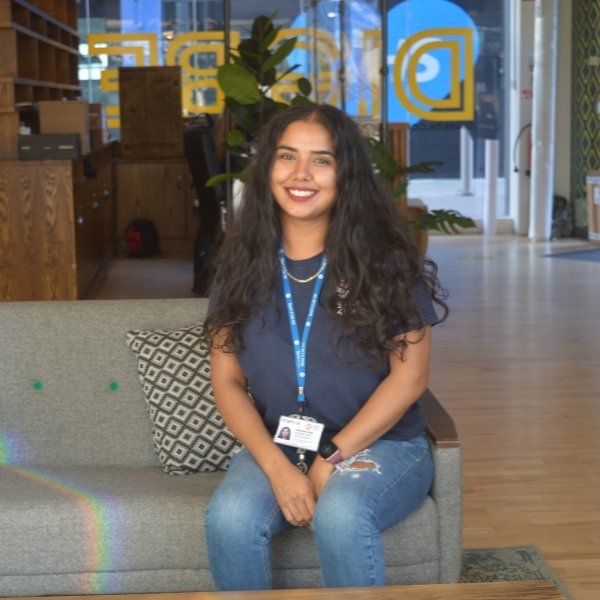 Don Graham
Hey everyone, I'm Don. I joined Sport 4 Life in May 2019. I felt there was no competition once I was offered the place at Sport 4 Life.
Two things here I enjoy most, firstly the incredible support, understanding and genuine friendship of the whole team at Sport 4 Life and secondly when I receive feedback from a young person I've been able to support thanking us for what we did for them.
My particular field of work is generally with the young people who are age sixteen and above and not in employment, education or training. The work is bespoke and supports young people by helping them develop their sense of motivation, self-esteem and sometimes team, communication and behaviour skills as well. It could involve referring them to various work or training options as well as working with them on CV development and job searching.
My dream is to work and live in a world where there are no more wars. An interesting fact about me is that I performed in a male voice chorus at the Royal Albert Hall in London.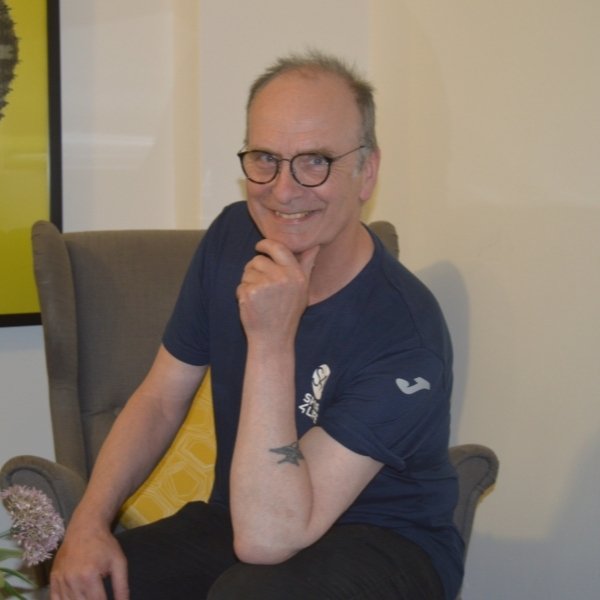 Chloe Burdett
Hi there, I'm Chloe and I joined Sport 4 Life in June, 2021. I first discovered Sport 4 Life via Instagram as a former team member asked me to be a part of their Instagram Live series during Lockdown. I wanted to join the organisation because I loved the ethos of the company and how dedicated they are to changing the lives of young people through sport.
I enjoy meeting and speaking with young people everyday, I love helping them realise and believe in themselves and their potential. The team at Sport 4 Life are very supportive and friendly – I'm also a fan of the daily dad jokes.
I graduated in Art & Design, but found my passion in making recreational basketball more accessible for ALL members of the community. Outside of my full time work, I run a C.I.C called Justplay Basketball UK which allows me to facilitate and coach 4 times a week.
I use different activities to raise their confidence levels and self esteem, I ask them how they want their future to look and we work backwards to allow them to understand how exactly THEY CAN get there. I'm super passionate about giving back to the community, I have a particular love for supporting Women and Girls. I would love to be able to offer a service that really focuses on Self Love & Acceptance and Body Confidence. When you think about it we are taught so much in school, but when were we actually taught to Love ourselves?
An interesting fact about me is that I was awarded West Midlands Inspiring Female Volunteer of the Year two years in a row (2019 & 2020) by Basketball England!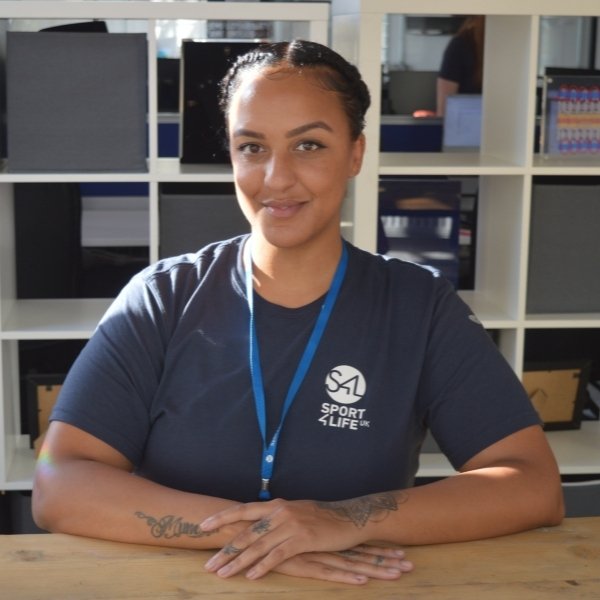 Izzy Williams
Hello there! I am Izzy and I joined Sport 4 Life in January 2020 as part of the NCS team and moved onto the mentoring team in January 2021. After contemplating a career in teaching, but deciding it wasn't for me, I was looking for a job that still supported young people. I really believed in what both Sport 4 Life and NCS wanted to achieve.
One of the things I enjoy most here is seeing the difference that we make to young people. Mentoring a young person and helping them achieve their goals and reach their potential is amazing. When you get that message from a young person to say that they got a job, or got accepted onto a college course, it's such a great feeling!
I offer one to one mentoring support to young people – for the younger ones this planning and doing activities which help improve their life skills, behaviour, aspirations and motivation for the future. For 16/18+ it's about ensuring that person is ready for the next step in their employment journey – so supporting them in writing a CV, preparing for interviews, applying for jobs, finding suitable training courses or college courses. The mentoring sessions focus on these areas and ensuring the young person achieves their goals.
An interesting fact about me is that I once appeared on the gameshow Tenable with some other Sport 4 Life colleagues.