Dianna's story
Age 25
A story of a fighter. A story of someone who never gave up and strived for having a better life.
Dianna didn't have an easy start in life. She got pregnant at the age of 16 and gave birth to her daughter Maya when she was 17. She was doing Art & Design Level 3. However, due to her giving birth, she had to take a year out. Her teen years were a battle, a battle of self-discovery and finding purpose. Undoubtedly, this has left a big footprint on her path and the years to follow. A footprint combining many lessons, in both failures and successes.
Dianna was at a stage in life where she wasn't doing anything. Days would go by without her finding motivation. She was struggling with accepting herself and she would often introduce herself with a different name, because of lack of confidence.
She was completely lost, without any direction. Her support worker at the YMCA unit advised her to go to Sport 4 Life and seek further support. He referred her to her mentor – Hannah, back in 2018, who got in touch shortly after.
"I decided to take my support worker's advice and contact Sport 4 Life, because I was in a moment in life where I didn't know what to do and what I wanted to get out of life. I was in a transition…I was just trying to find myself"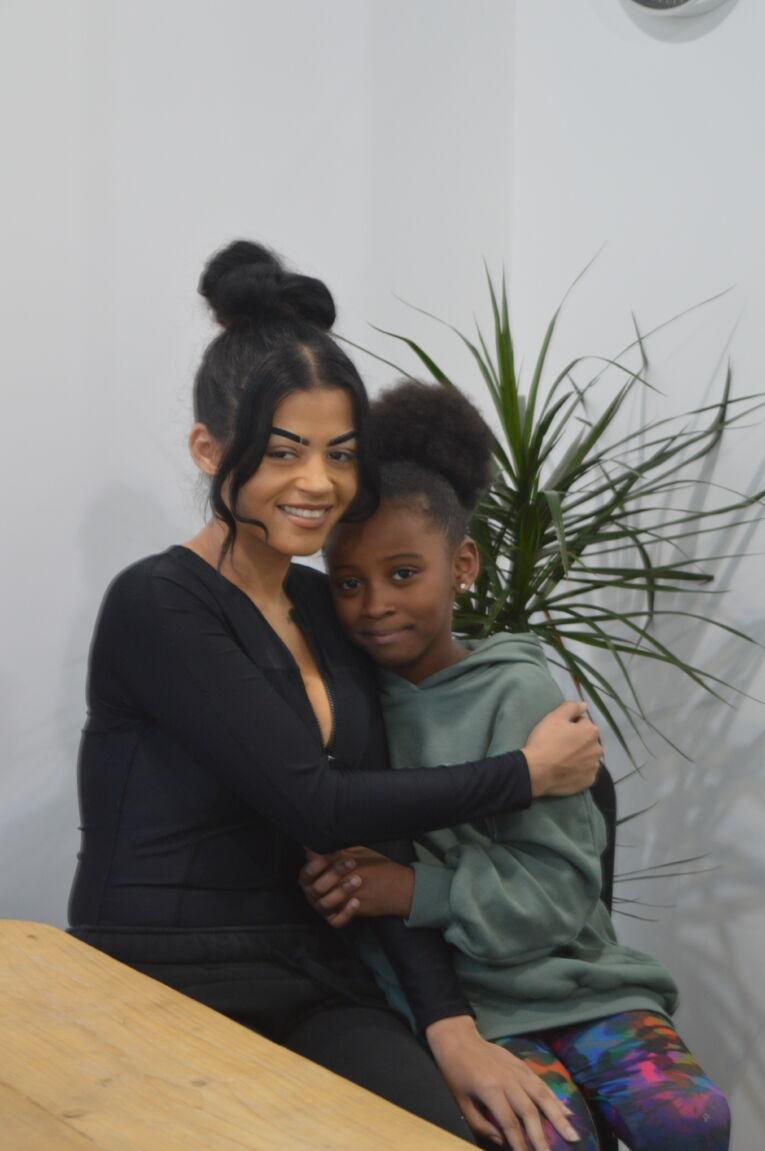 "I needed guidance, my support worker could see that and recommended me to Sport 4 Life, because of the resources Sport 4 Life has to help me."
"SPORT 4 LIFE HELPED ME MASSIVELY WITH CONFIDENCE AND PERSONAL GROWTH. TODAY, I SPEAK FREELY TO PEOPLE. I'M NOT SCARED TO MAKE EYE CONTACT AND PUT MYSELF OUT THERE. MY SPORT 4 LIFE JOURNEY GAVE ME A KICK TO CARRY ON WITH MY DREAM!"
Dianna shares that the highlight of her Sport 4 Life journey has been connecting and working with her mentor Hannah. Not only has Hannah provided support, one-to-one mentoring sessions and employability tips, but they established a really positive rapport.
"Hannah has witnessed my progress from day 1"
During her Sport 4 Life journey, Dianna has attended various CV building workshops, as well as interviewing skills ones, which she shares helped her build a strong CV & portfolio and confidently put herself out there
"While at the workshops, I got to meet many young people with different stories..you are put with people who you don't know and this has made me go out of my shell and make new friends!"
Sport 4 Life supported Dianna in passing her Maths & English
"I knew I had to do my Maths and English but I kept on postponing it"
Dianna is a very creative person, with a strong attention to detail. She has always had a huge passion for makeup and arts. During Covid, supported by Sport 4 Life, she started an online course for lash tint & lift, which she completed last year. She also enrolled on a Areola Reconstruction course which she passed 3 weeks ago. Moreover, her mentor encouraged her to pursue her passion in special effects makeup.
As a result of her progress and dedication at Sport 4 Life, Dianne progressed to a stage where she opened her own business called 'House of Abundance' and the services she offers are semi-permanent makeup, cosmetics tattoo procedure, SFX makeup & Areola Reconstruction…she finally does what she loves.
Dianne is a dreamer. She dreams of having her own salon and traveling the world to do special effects makeup for movies. To get there, she's already figured out what the next step should be. She's looking for university courses in the Media Makeup and Specialist Hair field.
A talent rediscovered and utilised – this is Dianna.