Wellbeing Mentor (REF-091)
At Sport 4 Life UK, our aim is to support young people to improve their key life skills and move into (or remain) in sustained education, training and employment. The Wellbeing Mentor is key to the success of this.
We are looking for an enthusiastic Wellbeing Mentor to deliver outreach and one-to-one life skills mentoring services to young people aged 11-18 on our Step Together programme in Sandwell, West Midlands.
Why work for Sport 4 Life UK?
All that we do is focused on changing the lives of young people.
We know that change has to start from within, and everyone, especially young people, respond better to positivity, encouragement and enthusiasm. So we pay particular attention to our team. Belief and trust in our team is one of our central values as an organisation, and we strive to create a positive, progressive and transparent team culture. 
Our staff are proud to work for Sport 4 Life UK and are united in working to achieve the organisation's vision and mission. As a family, we are loyal, honest, transparent and trust each other.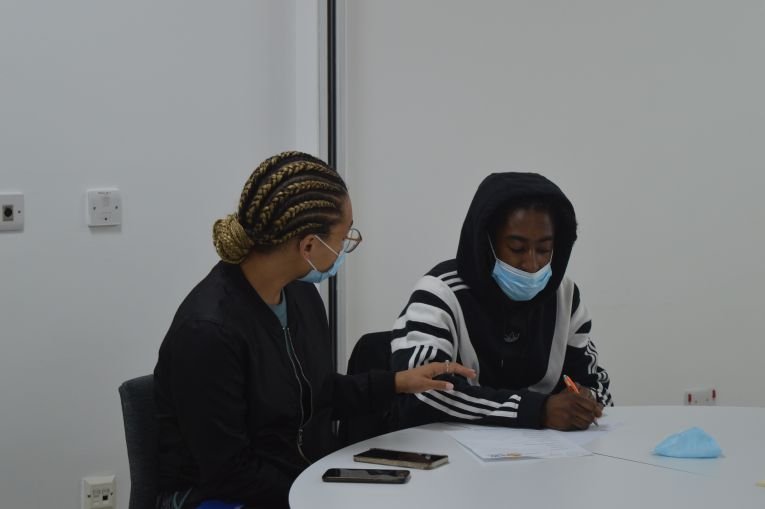 Job Summary
As a Wellbeing Mentor, you will be responsible for:
Chaperoning young people along identified school routes in Cape Hill and Oldbury before and after school in order to build relationships with young people, offer a point of safety and reduce and diffuse any incidents or rising community tensions.
Providing intensive and bespoke one-to-one mentoring to young people identified as at risk of engaging in ASB or criminal activity, and/or SEMH.
Supporting the delivery of a weekly community sports and physical activity session, aimed at engaging and recruiting young people to the Step Together project.
Working closely with key stakeholders on the project, such as key school contacts, West Midlands Violence Reduction Unit, Local School Police Panels (plus more) to share data, intelligence, and project updates.
Engaging with key referral agencies to signpost at risk young people to statutory and third sector services.
Here's an itemised summary of the role and application deadlines:
Position
Wellbeing Mentor
Contract Type
Full-time
Fixed term up until 31st August 2022 (with possible extension)
Team
Mentoring
Reports to
Mentoring Project Manager
Pay band
£23,500-£25,500 per annum
Working hours
37.5 hours a week, General hours:
Monday-Friday (with evenings and weekends required)
Location
Birmingham (office location), Sandwell (delivery location)
Application deadline
2nd November 2021 (midnight)
Interview dates
11th or 12th November 2021
At Sport 4 Life UK, we expect high standards from all our employees, which is why we always find ways to give as much in return. In addition to your competitive salary and pension scheme, benefits include 25 days annual leave (starting), flexible working, and staff socials (when it's safe to do so). More information about the benefits of working for Sport 4 Life UK can be found on our employee benefits page.
Job requirements
This role is an essential part of a fun, growing, dynamic, forward-thinking and successful team!
To be seriously considered for this role, candidates must have:
1 year+ experience of working with young people 11-18
Experience of delivering crime reduction interventions to young people
Experience of maintaining and building partnerships with external organisations
Genuine interest in the charity sector and/or the youth education sector
Experience of recruiting hard-to-teach young people to youth programmes
Experience building and maintaining partnerships
Ability to prioritise work and effectively manage multiple caseloads
Ability and confidence to work alone and within a team
Desirable experience includes:
Qualification and/or CPD in criminal justice sector
Experience of delivering quality IAG services
Understanding the differing cultural and economic background of local communities within the West Midlands
Working within criminal justice sector
Experience of delivering sport & physical activity sessions
Experience working with sessional staff and/or volunteers
Our aim is to give young people the opportunity to create a better future for themselves. So, if you are passionate about making a difference in the lives of young people, motivated by working directly with hard-to-reach young people, inspired by steering young people away from ASB and criminal activity and excited by building partnerships across the West Midlands then this is the opportunity you have been waiting for. In addition to demonstrating the above, candidates must also demonstrate a passion for changing the lives of young people. Everyone we employ is recruited based on our values. A summary of role responsibilities can be found in the full job pack.
The Wellbeing Mentor will deliver mentoring and outreach services in Sandwell. We need an enthusiastic Mentor who is able to hit the ground running on a new, fast paced project and who is comfortable working with young people who are engaged (or at risk of engaging) in ASB and criminal activity
ALL THAT WE DO IS FOCUSED ON CHANGING THE LIVES OF YOUNG PEOPLE.
How to apply
To apply for this position you need to complete the online application form below. You will also need to uploaded the following documents:
Your CV
Your cover letter stating why you believe you are the right person for the job and how you meet the job and person specification (please limit this to one side of A4)