Employability Mentor (REF-086)
Our aim is to give young people the opportunity to create a better future for themselves. If you believe in making a difference in young people's lives as much as us, and have experience in helping young people find sustained employment, then this is the opportunity you've been waiting for.
The Employability Mentor has a critical role within the organisation. Our mentoring services help support young people aged 11-29 throughout the West Midlands to increase their life skills and employability.
This role will report directly to the Mentoring Project Manager and is responsible for providing meaningful and impactful one-to-one support that aims to increase life skills and employability of West-Midlands-based 11-29 year olds.
We're looking for an excellent Employability Mentor who has experience working with hard-to-reach young people to achieve impact-based outcomes. You'll also need to have sound knowledge of mentoring practice and expertise in developing and maintaining external relationships with key stakeholders.
Why work for Sport 4 Life UK?
All that we do is focused on changing the lives of young people.
We know that change has to start from within, and everyone, especially young people, respond better to positivity, encouragement and enthusiasm. So we pay particular attention to our team. Belief and trust in our team is one of our central values as an organisation, and we strive to create a positive, progressive and transparent team culture. 
Our staff are proud to work for Sport 4 Life UK and are united in working to achieve the organisation's vision and mission. As a family, we are loyal, honest, transparent and trust each other.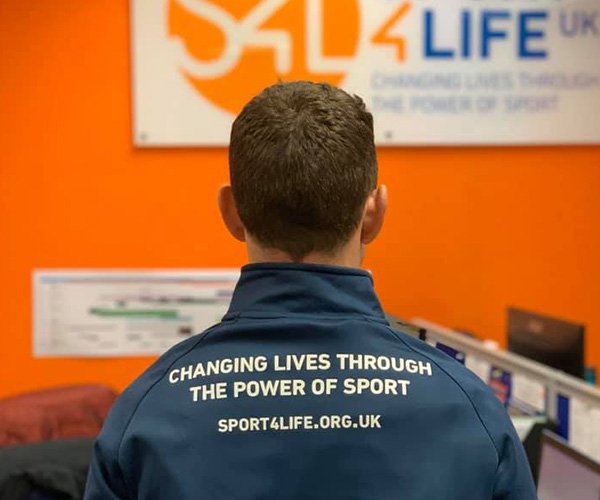 Job Summary
As Employability Mentor, you will be responsible for managing a mixed caseload of both NEET (not in Employment, Education or Training) and 'in-education' young people in a combination of schools and community settings.
Previous experience working with hard-to-reach young people is essential. Your own mentoring expertise and knowledge of holistic support and mentoring techniques will help young people develop essential employability skills.
A key part of this role is to support young people in achieving sustainable employment and/or training/education. This includes working with young people in pre-employment and appropriate post-employment opportunities.
Here's an itemised summary of the role and application deadlines:
Position
Employability Mentor
Contract Type
Full-time
Team
Operations
Reports to
Mentoring Project Manager
Pay band
£23,500 - £25,500 per annum
Working hours
37.5 hours per week
General hours:
Monday - Friday
8.30am - 4.30pm (with evenings and weekends required)
Reasonable flexible working adjustments considered
Location
Birmingham, West Midlands
Application deadline
Monday 31st May 2021 (midnight)
Interview dates
Wednesday 9th June 2021
At Sport 4 Life UK, we expect high standards from all our employees, which is why we always find ways to give as much in return. In addition to your competitive salary and pension scheme, benefits include 25 days annual leave (starting), flexible working, and staff socials (when it's safe to do so). More information about the benefits of working for Sport 4 Life UK can be found on our employee benefits page.
Job requirements
This role is an essential part of a fun, growing, dynamic, forward-thinking and successful team!
To be seriously considered for this role, candidates must have:
Level 3 in Coaching & mentoring (or equivalent)
Evidence of CPD in youth education sector
Experience of recruiting hard to reach young people
Demonstrable experience of working in an environment with young people, ideally NEET young people
Experience of building and sustaining effective partnerships and external networks
Experience of data inputting, self-administration and M&E processes
Experience of performance management and process
Experience of working in an environment where safeguarding and child protection is of high importance
Excellent organisation, planning and prioritisation skills, with the ability to manage a diverse workload
Ability and confidence to work independently
Desirable experience includes:
Mentoring qualification
A relevant qualification – e.g. JNC youth work degree, PGCE, PTLSS,
NVQ IAG, or equivalent
Delivering quality client IAG
Working with and mentoring NEETs
Managing a caseload of young people
In addition to demonstrating the above, candidates must also demonstrate a passion for changing the lives of young people. Everyone we employ is recruited based on our values. A summary of role responsibilities can be found in the full job pack.
ALL THAT WE DO IS FOCUSED ON CHANGING THE LIVES OF YOUNG PEOPLE.
How to apply
To apply for this position you need to complete the online application form below. You will also need to uploaded the following documents:
Your CV
Your cover letter stating why you believe you are the right person for the job and how you meet the job and person specification (please limit this to one side of A4)